Oracle Digital Customer Service is an offering within Oracle Engagement Cloud that enable you to provide your customer account users with self-service access to their own service requests and relevant knowledge articles through a web interface.
Digital Customer Service is a pre-built reference application for online customer service solutions that can be re-branded and extended to suit your service requirements.  This approach accelerates your time-to-value without sacrificing the flexibility you need in order to create a compelling end-user experience.
Engagement Cloud R13 subscription comes with Oracle Visual Builder Cloud Service (OVBCS) platform which is used for building customer self-service sites. The easy-to-use, drag-and-drop designer enables your business users and web developers to quickly customize and deploy web pages that exactly match the look and feel of your company websites.
The highly extensible framework enables you to extend the library of pre-built components with your own custom components that can access additional data and expose new features to your end users.  Custom components that you create can be easily reused across pages and shared with other users and applications.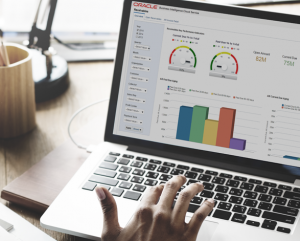 Explore key considerations, integrating the cloud with legacy applications and challenges of current cloud implementations.
You can create more than one unique self-service site for your customers, you can maintain multiple versions of sites and supports 22 languages. The responsive user interface supports a variety of screen sizes.
Digital Customer Service is pre-integrated with Engagement Cloud R13, no additional installation or complex setup required.

It comes with a fully functional reference implementation. Your end customers can:
Search and view knowledge articles
Create, view, and edit Service Requests
Use the Engagement Cloud Chat and Co-browse channels to interact with your service agents
Self-register,  create and maintain customer user accounts
Digital Customer Service is cost-efficient and is available to your customers 24×7.
Please register and join us on January 23rd, 2018 as we explore the exciting features of Oracle Engagement Cloud R13.
Discussion includes:
Review of key features
Leveraging the solution for maximum results
Implementation considerations
Advantages of a unified architecture and combined platform