Microsoft and Adobe announced their partnership last fall, and as a leading partner to both, we've been hard at work understanding how this alliance will benefit our customers. Rolling out key platform combinations in phases, Adobe and Microsoft are calling their alignment "the perfect partnership for even better experiences," noting that Adobe Experience Manager running on Microsoft Azure – one of the first such platform combinations to be rolled out – will provide the "perfect platform" for web experiences, and that the solutions' combined cloud services will "let you deliver those experiences faster and more efficiently."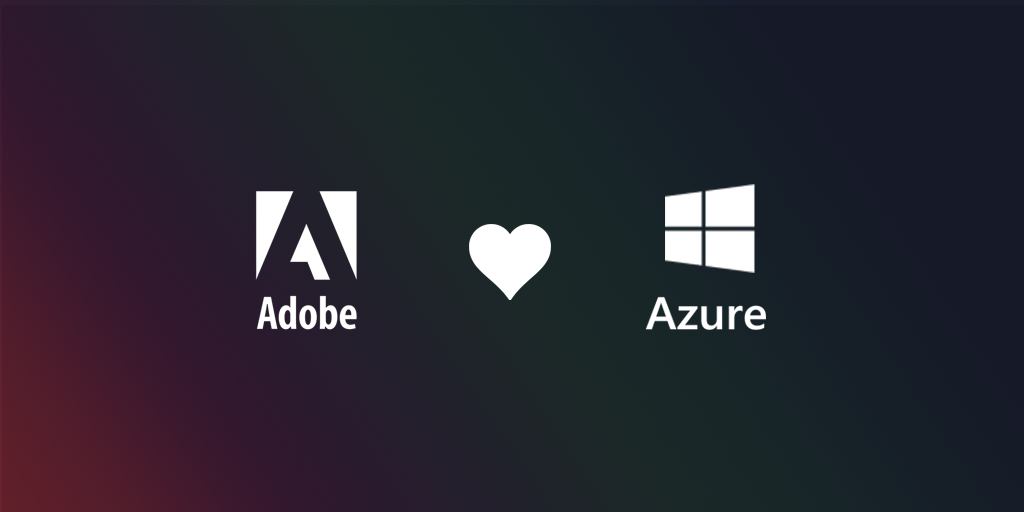 But what does this mean, exactly? Maybe you already have both Adobe Experience Manager (AEM) and Azure, but you don't understand how running AEM on Azure would be beneficial. Or maybe you're new to one or both platforms. Either way, read on for a primer on each solution and how Perficient Digital can help you bring them together to provide your organization and your customers with the best web experience:
A Closer Look at Adobe Experience Manager
Your digital experience platform should help you drive an experienced business, an enterprise-wide initiative that has become the competitive high ground.
Features considered as advanced not too long ago, such as separation of
content and presentation, what-you-see-is-what-you-get (WYSIWYG) authoring with drag-and-drop tools, and configurable approval processes, are now table stakes. Today's platforms also need to provide semantic insight, APIs, cloud support, and continuous delivery.
AEM falls under the Adobe Marketing Cloud, which is part of the larger Adobe Experience Cloud. As a comprehensive content management solution, it simplifies the creation, management, and deployment of content, enabling your organization to deliver experiences that are compelling, personal, useful, and everywhere.
Implementing the latest version of AEM allows you to accelerate innovation, source and manage assets at exponential scale, and manage your content and experiences. Specific innovations include:
Production-ready responsive components for websites with broader support for cloud
Increase in scale and performance of digital asset management
Rich integration of brand and user-generated content (UGC)
Fluid experience delivery by composing and delivering content beyond owned channels and touch points
A Closer Look at Microsoft Azure
There are many factors to consider when hosting your data on the cloud: Should you host completely on the cloud, or look at hybrid options? Should you use a public or private cloud? What is most important to you in terms of flexibility, scalability, and reliability?



Microsoft Azure meets many of the requirements necessary for successful cloud hosting. Azure is a set of cloud services used to build, deploy, and manage programs from small mobile applications to large, enterprise-scale solutions.
Azure's lineup of available services is constantly expanding, and each pre-existing service also evolves to provide richer feature sets.
From core datacenter extension capabilities such as compute, storage, and networking to identity management capabilities like Azure AD and its single-sign-on integration with popular enterprise application platforms, including those outside the Microsoft stack, there is an ever-broadening set of capabilities for to evaluate as you look for competitive advantages and solutions to difficult business challenges.
Deploying applications on Azure provides you with rich scalability features, as well as best-in-class security and tight controls on costs. In addition, hybrid options allow you to easily offload workloads to the cloud or bring them back on-premises for any purpose. You can scale at a moment's notice for busy times or use temporary cloud resources for development and test scenarios.
How can Perficient Digital Help?
Microsoft Azure's integration with Adobe Experience Manager brings together the best of both worlds for digital experience platforms and cloud-based hosting. You need to be thoughtful when selecting a platform that aligns to your business and marketing goals. However, you should avoid a do-it-yourself approach when it comes to the implementation.
By working with an implementation partner like Perficient Digital, we can help you:
Develop your digital marketing and cloud strategies
Provide branding and experience design
Build, deploy, and monitor your implementation
Provide systems integrations
Perform testing and optimization
We have award-winning practices for both Adobe and Microsoft, and we have a deep breadth of knowledge in both digital marketing strategies and cloud solutions. We work side-by-side with our clients on their AEM journey, implementing digital experience and business optimization solutions on the Microsoft cloud. With our combined experience and industry knowledge, our team of industry specialists, management consultants, and experience design experts deliver vision, execution, and value to your organization.