Overview
This document demonstrates how continuous build and deploy automation is achieved for IBM Integration Bus deployment using open source GitHub, Jenkins and JFrog Artifactory.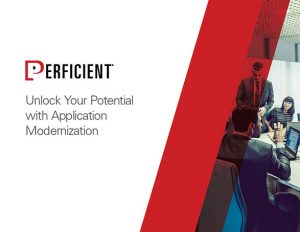 Application modernization is a growing area of focus for enterprises. If you're considering this path to cloud adoption, this guide explores considerations for the best approach – cloud native or legacy migration – and more.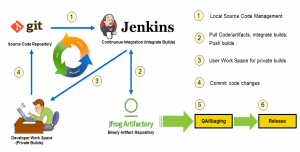 Basic Functionalities
Build Environments
IBM Integration Bus v9.0.0.6 (IBM Integration Bus v10.*) – Dev platform
Jenkins v2.0 – for continuous integrations
GitHub – for version control (eGit plugin can be installed on top of IIB Toolkit for source code management. i.e pull/push changes from/to Git respository)
Apache ANT v1.9.7 – for build automation
JFrog Artifactory 13.2 – Artifact Repository Manager for archiving the build artifacts
Refer the attached document DevOps-IIB_BuildAndDeploy_Automation_v1.2 for step-by-step configuration setup. Do let me know if you have any comments or need help. Thanks for reading.