In the digital age, providing exceptional customer engagement is key to improved customer satisfaction and loyalty. Oracle Engagement Cloud, which combines Oracle's leading sales and service capabilities, delivers cutting-edge features that support timely high-touch, high-value customer interactions.
Customers can receive 24×7 knowledge and support through a digital device of their choice, and a through a preferred communication channel. Service agents can stay abreast of customer needs and interactions with a unique combination of service request management and knowledge management with the enhanced user experience provided by Oracle Engagement Cloud R13.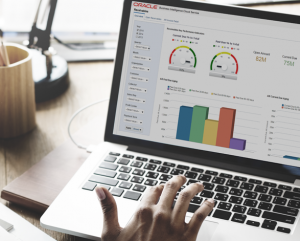 Explore key considerations, integrating the cloud with legacy applications and challenges of current cloud implementations.
Join us as we explore the new and improved functionality of Oracle Engagement Cloud Release 13.
Discussion will include:
Review of key features
Leveraging the solution for maximum results
Implementation considerations
Advantages of a unified architecture and combined platform
We hope to see you online Tuesday, January 23rd for this complimentary webinar. We'd love to have you attend our live event, but if you're unable to make it, all registrants will receive links to the presentation materials and a recording of the on-demand webinar post-event.