Aggregate report preparation represents one of the single most time- and resource-intensive pharmacovigilance regulatory requirements, which is why many companies are interested in more automated solutions that are fit-for-purpose.
What we typically recommend to clients is a focused approach that optimizes as much as their internal workflow as possible. We also recommend that subject matter experts, who have deep knowledge of the technical, regulatory and pharmacology implications, evaluate the client's current practices and pain points.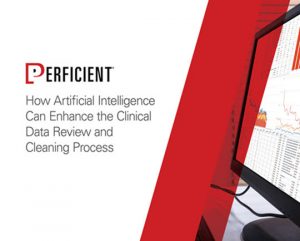 This guide analyzes how artificial intelligence – including machine learning – can be used by pharmaceutical and medical device companies to improve the clinical data review and cleansing process.
Part of such an evaluation could be understanding the types and cadence of aggregate reports, DLPs, case volume, current regulatory status, and complexity based on the particular asset. Once that information is available, a workflow and technology platform solution to minimize common aggregate report (AR) pain points, could be made.
Potential aggregate reporting enhancements to streamline business practices may include:
Harmonizing and automating AR project plans in advance of the DLP
Generating automated RACI for each type of report (e.g., DSUR, PBRER) and populating contributors with auto notifications on their calendars
A template repository for each type of report; requiring AR updates only where necessary
Configuring automated data pulls from Oracle Argus Safety (or another system) to cut and paste into the AR template so a draft document is readily available
Document review cycle optimization
Automated data "clean up" and extraction to minimize manual error-prone extractions
Automated workflow notifications to contributors to maintain AR projects on required timeline
If you are interested in learning more about how we can help improve your aggregate reporting activities, feel free to reach out.