For eight years running, Adobe has surveyed industry leaders around the world to understand the latest trends and priorities in digital marketing. This year, Adobe surveyed 1,165 digital marketers in enterprise companies in the US, Canada, UK, France, and Germany.
You can see these insights come to life in a beautifully creative HTML experience, and/or download a copy of the Adobe and Perficient Digital version of the 2017 Digital Marketing Study: Running on Experience to delve deeper into the data and analysis.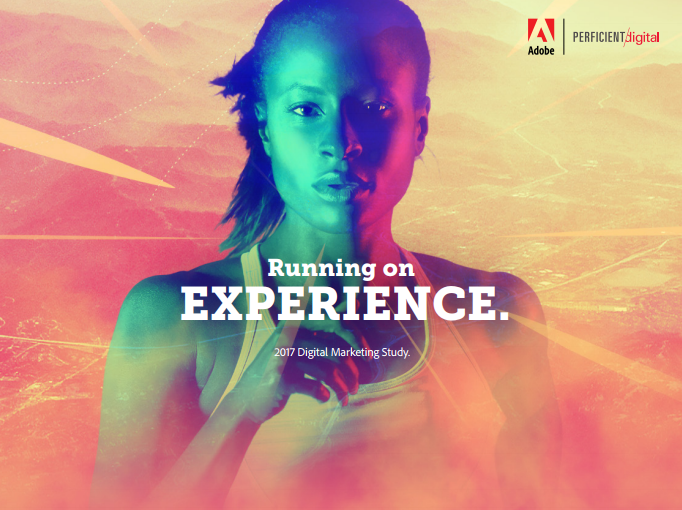 Most of the firms surveyed report that investments in digital maturity are working, allowing them to differentiate themselves from their competitors. In addition, firms report increasing their budgets to support increased maturity—and those investments will be broad in scope, including people, processes, and technology.
Almost all (93%) said the most important capability is a 360-degree view of their customers. A significantly higher percentage of respondents (24% of responses in 2017, up 118% from 2016) reported an advanced level of digital maturity. While responses are subjective in nature, it's undeniable that progress has been made year-over-year.


What are these digitally mature companies doing right, and what do they appear to have in common?
"Digitally mature organizations understand that digital transformation efforts aren't just about technology," said Kevin Lindsay, director of product marketing at Adobe. "Technology is critical, but it's not everything. What we've seen over and over in terms of companies that haven't reached maturity yet is they often have an over-reliance on technology. They think it will solve everything."
What else is needed? The defining characteristics of a digitally mature organization, Lindsay said, also include the right structure, people, and processes. Fortunately, organizations appear to understand that, with 38% of respondents to a new Adobe study already investing in these areas and 71% planning to.
As part of the report, Adobe invited select partners to provide insight into industry challenges and priorities.
Perficient Digital's Ross Monaghan and Robert Sumner weighed in on the retail industry, and the overall need for a plan that allows a company to stay relevant, and be willing to adapt the business model for changing conditions. "An experience brand understands the needs of its customers and aligns its priorities to fulfilling those needs," said Ross.


The Digital Marketing Study report will help you keep pace with the leaders by exploring today's top trends. You'll also learn:
How firms prioritize customer experience and connected data
Key findings and year-over-year comparisons on digital maturity
Latest trends and priorities in digital marketing
Industry-specific data and regional differences
What's essential in the digital transformation strategies at the most advanced companies
Check out the results in this interactive experience, or get the PDF version of Running on Experience below.