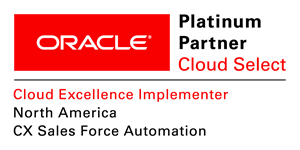 Perficient has a 15-year history as a platinum level member of the Oracle Partner Network (OPN) implementing cloud and on-premises solutions for EPM, ERP, BI and CX. The platinum level designates partners with extensive expertise across a broad range of products and technologies as well as at least five qualifying specializations.
Yesterday at Oracle OpenWorld 2017, Oracle announced a new partner program, Cloud Excellence Implementer (CEI). The intent of this program is to differentiate partners within OPN that have expertise implementing successful Oracle Cloud solutions. This program is reserved for OPN members at the Gold level or above.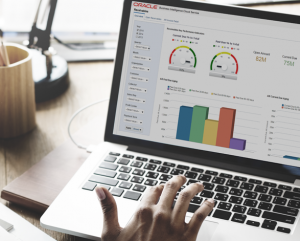 Explore key considerations, integrating the cloud with legacy applications and challenges of current cloud implementations.
The CEI program is win for Oracle, partners, and mostly importantly for customers. Oracle has stringent rules for partners to attain the CEI status. Aside from requiring partners have a set number of certified consultants per Oracle module, partners must also submit customer satisfaction surveys. The surveys provide Oracle with much needed insight into how partners are serving Oracle customers. After all, partners are an extension of Oracle service and play a significant role in customer success and satisfaction.
Partners have embraced the CEI program as a way to stand out in a crowd of Oracle partners. As Oracle continues to innovate, many cloud offerings are new to the market and very few system implementers have real life implementation experience with various modules.
For Oracle customers looking to partner with a systems integrator to guide them on their journey to Oracle Cloud, the CEI designation is peace of mind not only that the Oracle partner has experience implementing Oracle Cloud solutions, but customers have validated the projects were successful.
Oracle officially launched the CEI program this week at OOW, thus only a small percentage of Oracle partners have attained CEI status. This number will increase over time, but we are pleased to announce that Perficient is one of the first wave of Oracle partners obtain a CEI Badge for at least one of the Cloud modules that are included in this program.