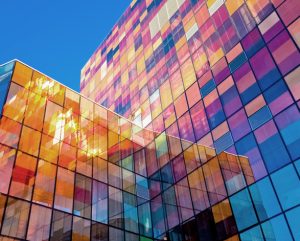 With some guidance, you can craft a data platform that is right for your organization's needs and gets the most return from your data capital.
After much back and forth, it seems like the end-of-life for the Google Search Appliance (GSA) will be the end of 2018. Most GSA users have adopted a "plug, play and walk-away" approach for far too long. The GSA will not continue functioning as an unsupported appliance. It will turn off like a light switch exactly 30 days after license expiration.
Here are 7 tips for current GSA users preparing for this mandatory move:
Check when your current GSA license expires. Are you in a position to go-live with a new platform approximately 60 days before the license expiration date?  If not, Google will allow current customers an incremental monthly license upgrade to take your GSA to the end of December 2018. For example, if your current GSA license expires in June 2018, you will have access to a 6-month renewal term. These extensions are only available for purchase through the end of 2017, so you must act quickly.
It sounds obvious, but make ensure your organization has proper budget for search platform replacement. In most cases the GSA was extremely inexpensive. Those who have requested a like-for-like replacement budget, may be in for a shock.
Determine if your organization would prefer an on-prem, cloud, or hybrid solution. I also suggest making a list of the content sources to be indexed and indicating if they are cloud or on-prem repositories and databases. If the content is heavily weighted to on-prem, it's important to let potential vendors know early in the discussion. Some cloud search tools perform best when indexing cloud content.
IT and business users need to work together to revalidate current business requirements. Most GSA users have relied on Google's embedded learning algorithms to keep content fresh and assumed the GSA was serving up the best results. Because of this hands-off approach, many companies are faced with outdated search strategies, business uses cases, and old-fashioned user interfaces.  Search has significantly evolved in the 5 years. A list view of content pushed to end-users is no longer good enough. With a modern search solution, people expect contextually relevant information to be presented through an intuitive UI. Conduct workshops with key stakeholders to review search strategy, content sources, security models, search results UI and ongoing support.
Most of the leading search platforms on the market will require more care and feeding than the GSA. Do you have the bandwidth and skill set to support search internally? If not, will you hire for those skills or outsource support to an implementation partner?
Work with a technology partner to create a realistic implementation timeline. I suggest targeting the completion of migration and testing of the new search platform prior to Oct 31, 2018. This approach will provide adequate time to address any unforeseen problems you may encounter. Don't get caught in the sea of companies doing last minute Q4 migrations. Good search implementation partners will be very busy, and ad-hoc or last-minute projects will be hard to accommodate.
Look beyond a like-for-like replacement, there have been a lot of innovations in search over the past few years. Functionality like predictive analytics, natural language processing, and machine learning are now part of most leading search platforms. Understand what these tools can do and how they can benefit your business.