With Oracle Sales Cloud R13, Oracle is announcing two new enhancements to the Opportunity module: Opportunity Copy Map and Product Subtab.
Opportunity Copy Map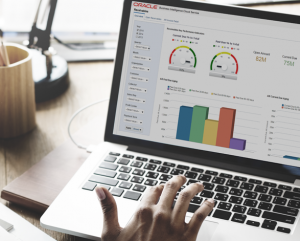 Explore key considerations, integrating the cloud with legacy applications and challenges of current cloud implementations.
Copy map functionality has been added to the Opportunity module which allows source Opportunity child objects and fields to be copied to the new Opportunity child objects and fields.  To handle complexity mapping requirements, you can leverage expressions and conditions to populate fields. This feature greatly improves the efficiency and flexibility for the Opportunity copy mapping functionality.
Product Subtab
A new Product subtab is now available in the Opportunity page. The following functionalities are supported on the new page:
Add product(s)/product group(s) by using the "Add" or "Browse Catalog" button.
Search Products capabilities on the Opportunity.
These features allow users to view and add/update opportunity revenue line items more efficiently. Additionally, the Product subtab allows more revenue line items to be displayed on the page which enable users to see more products at a glance without having to scroll.