APIs and microservices are at the center of numerous cloud-native application architectures. While digital native organizations have already innovated on this approach, established enterprises are just catching on and wondering where to start. Successful execution and implementation within these areas is fraught with challenges, including having the right foundation, skill sets, and buy-in from leadership.
Join this virtual summit to learn how to:
Adopt best practices for APIs and microservices to ensure a successful journey
Introduce APIs and microservices into your organization for the best outcomes
Migrate from traditional monolithic and legacy architecture to microservices
Identify likely use cases to get started
Registration provides you with access to all the live-streamed events, plus on-demand presentations from expert speakers. Additionally, Perficient's Eric Roch, who leads our integration consulting practice, will be one of the summit's key speakers, leading a conversation around overcoming obstacles to success with microservices. You can catch his session live at 3:25 p.m. PST.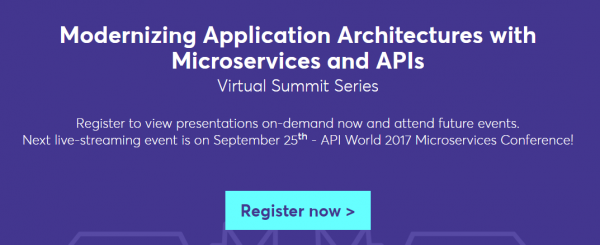 Employees from Perficient will also be standing by to answer any questions you may have around APIs and microservices. Additionally, we'll also have demos, resources, and other tutorial material for you to explore that will help you on your integration journey.