Oracle Enterprise Planning and Budgeting Cloud Service (EPBCS) is a significant differentiator for Oracle. Lacking the challenges inherent in on-premises software and building on best practices in the industry, EPBCS offers companies a head start on finance transformation like no other.
One clear lesson from the field is that a good financial planning process is not judged by how painstaking it is. It is judged by how repeatable it is and whether the participants are truly invested in the process. There are best practices when it comes to managing a global, multi currency forecast and EPBCS delivers these practices ready for personalization not reinvention.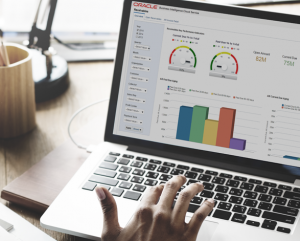 Explore key considerations, integrating the cloud with legacy applications and challenges of current cloud implementations.
Another lesson is that integrated planning is paramount. The strategic plan must include the latest forecast. Then, targets from the strategic plan should drive the annual planning process. Even better, this "feedback loop" should be monthly, rolling, automated, and reviewable.
Lastly, the financial planning system must contain enough detail to evaluate how and why goals were not met. EPBCS solves the integrated planning problem. Actionable information is not just stored somewhere. It's immediately available.
CFOs and VPs of financial planning who are deploying the latest digital tools are indeed making the data available, and gaining competitive advantage in the process. 24×7 cloud, automation, and out-of-the-box solutions are the tools that return financial insight in hours, not weeks, and where every constituent – not just finance – finds value in the process. And that truly is modern finance.