While there isn't a specific release date available yet for all Android phones, users are nevertheless anxiously awaiting its release. Here are the top three Android Oreo features that users are excited about.
1. Notification Badges
Notification badges are a long-awaited feature that helps you notify users of updates in your app. These behave very similar to the notification badges but contain a few extra features. Android notification badges let you perform actions based on the context of the notification by long pressing the app icon. With the new notification badges, you can quickly make an app stand out so that users are engaging more frequently.


2. Picture In Picture
Picture-in-picture will probably be one of the most used features for those who heavily consume media on this phone. This is only for applications that have full-screen videos being played, and users will now be able to multitask without closing your content.
No longer will you need to pause your video in order to check your email or reply to a message. You can now keep your users fully engaged into your application even while they leave it!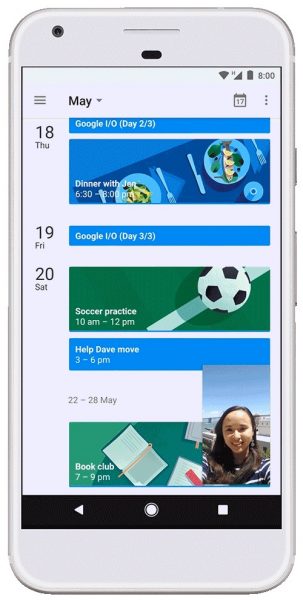 3. Autofill
The new autofill framework allows the app to use stored content to complete form fields like credit card or user account information. This allows your users to spend less time filling out and maybe mis-typing information into the app. Its especially useful for payment information since it helps your users check out fast.