If you're among the many Oracle E-Business Suite customers still using Discoverer for your reporting and analytics needs, change is inevitable. But it doesn't have to be disruptive to your business. For Group Voyagers, a group of leading escorted tour, river cruise and independent travel package companies, moving off Discoverer took just nine weeks!
Gary Aragon, accounting manager at Group Voyagers, will discuss the company's long-term reporting strategy and how it was able to successfully migrate to Oracle BI Enterprise Edition (OBIEE). Discussion will include:
Replacement Options – OBIEE and Oracle Analytics Cloud
Best practices, methodologies, and deployment risks
User adoption
Benefits realized with OBIEE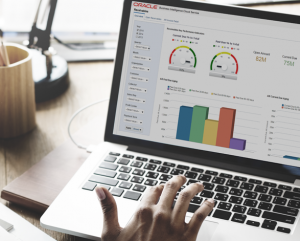 Explore key considerations, integrating the cloud with legacy applications and challenges of current cloud implementations.
Join us Tuesday, September 19th for this complimentary webinar. We'd love to have you attend our live event, but if you're unable to make it, all registrants will receive links to the presentation materials and a recording of the on-demand webinar post-event.