Back-to-school season got a little brighter this year for local youth in need thanks to our St. Louis team.
Colleagues donated school supplies to Circle Of Concern, a food pantry that aids low-income families living in west St. Louis County. Items included markers, backpacks, pencils, notebooks, and more. The organization distributes grade-appropriate supplies to students from kindergarten to college.
Mamta Kohli, Project Manager at Perficient, helped to pick up the donations from our St. Louis office and drop them off at Circle of Concern.
"The lady in the pantry and the volunteer who helped unload were very surprised by the amount of school supplies and also very appreciative of the generosity of Perficient," Mamta said.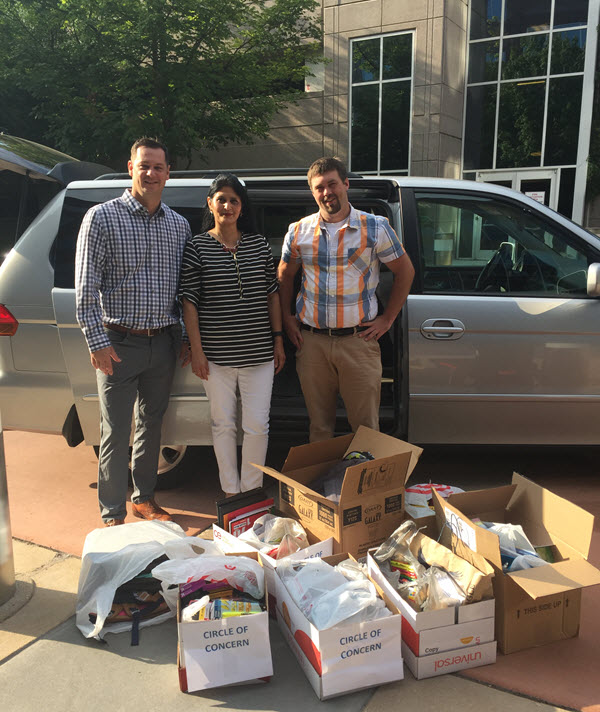 Mamta shared a memorable moment that made the school supply collection all the more worthwhile:
"While I was in the parking lot helping unload the supplies, I saw a mom with two young kids who had just picked up some food from the pantry. The little girl was smiling when she saw all the school supplies. I am sure she was excited that next time she comes she probably will be able to get some new school supplies, too.
"Seeing the smile on her face and the sparkle in her eyes made me smile. I was also very grateful that we as a company take the initiative to help kids and families who are going through a tough time.
"Every little bit of assistance probably makes a huge amount of difference for them in their lives. I'm glad I could help out for this great cause."
Read more about how our colleagues across all of our locations make an impact in their communities.
---
Learn more about what it's like to work at Perficient at our Careers page.
Follow our Life at Perficient blog on Twitter via @PerficientLife.
Connect with us on LinkedIn here.