Perficient consultants share their work experiences from various locations for our special The View From My Window series.
As a Lead Technical Consultant at Perficient, I am responsible for working on projects in a mainly self-driven context. When working on a project team, I help to coordinate resources and ensure that the team is meeting its goals. I have also worked on a number of staff augmentation contracts where I work directly with a client's project manager and complete tasks and projects as they are assigned to me. This work is generally performed on an individual basis where I will design, develop, test, and then release to the business teams a fully functional system that they can immediately start using in a production capacity.
I am currently working on a long-term contract with a large healthcare organization building business intelligence solutions and assisting in the migration of a large number of legacy systems to new codebases and platforms. This work has been very fulfilling, and the team I work with at the organization are all top-notch professionals that I greatly enjoy working with.
My office is in the loft of my house with large windows facing the front yard that I can see out of while sitting at my desk. We have a huge amount of wildlife that comes through our property including bears, deer, turkeys, coyotes, wolves, bobcats, turtles, hummingbirds, and of course a huge assortment of birds and smaller mammals.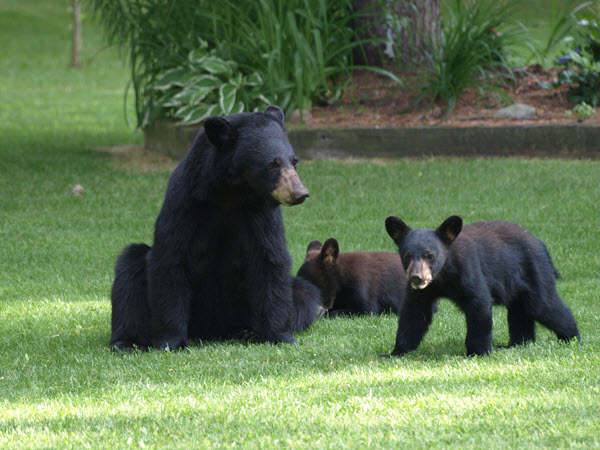 I live in Stone Lake, WI, and I love the quietness of the area. I live on 27 acres surrounded by miles of county and forest land with but a single neighbor about half a mile away. We have 33 chickens and collect about 30 eggs a day. We purchased three 7-month-old female Boer goats that we will be breeding next year to start raising for meat and breeding stock and built a ¾-acre garden with a large variety of vegetables and grains. We will also be adding six apple trees, two pear trees, raspberries, strawberries, blueberries, and grapes in a couple weeks.
There are no stoplights within 15 miles, and although it sounds cliché, it's quite true that everyone knows your name in town. You can go to the local pubs for a drink and feel like family, or to the local store and be told about new offerings that are specific to your likes because the people working know and remember what you enjoy.
Everyone would give you the shirt off their back if asked, and are always willing to provide whatever assistance is needed. I've had complete strangers stop at the end of the driveway to help shovel 4-plus feet of snow so I can get out. Others have offered all types of support when my wife was in a bad car accident and in a wheelchair, and I needed to travel for work and could not be home for weeks at a time.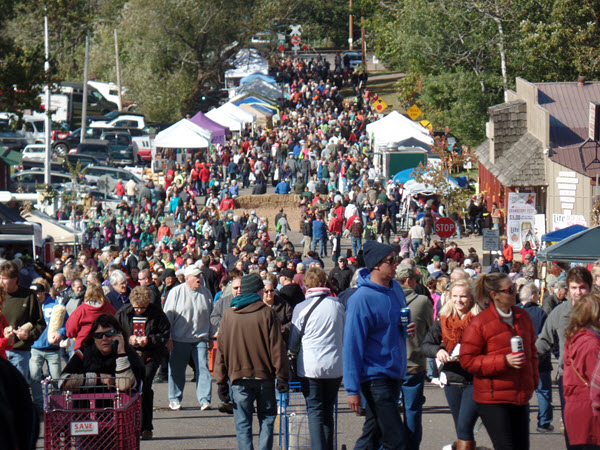 Because of the peacefulness of the area, I rarely feel stressed. If I do, all it takes is a few minutes of watching the wildlife to relax and gain perspective on the task at hand. But what I most enjoy about my office is the ever-changing view and experience of four full seasons. Spring is a wonderful awakening of nature. Summer is warm and inviting without ever being too hot. Fall is a cascade of beautiful colors, crisp nights, and sunny days. Winter is an amazing wonderland, where Christmas is always white and beautiful, albeit a bit chilly some days.
I grew up in the city and had very little experience with most animals in their natural habitat. I can still remember the first time I saw a bear. The adrenaline rush, the increased heart rate, the wide eyes, and the almost childlike delight at being so close to such an amazing creature. And even now, about six years after my first encounter, I still feel the same way. I am more comfortable around them now, and will take a pail of corn out with me to throw on the ground for them while they are only 10 to 15 feet away, which I would never have done in the beginning. They are actually very calm in most instances and don't seem too worried about us. Even mother bears are pretty easygoing and don't seem to mind their cubs playing in the front yard while we are out feeding them. We've had as many as six bears in our yard at one time, a mother and her two cubs up in a tree napping, a younger boar, and an older boar and its mate.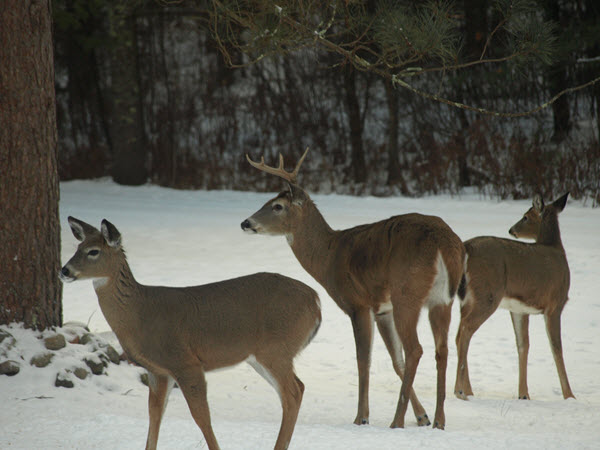 Working remotely is a very rewarding experience. I am able to be more productive due to less interruptions in general. I have the freedom the enjoy the beauty of my location and go weeks without having to drive a car. In general, I'm able to know and understand the balanced work-life experience that everyone is looking for.
There is nothing quite like being able to reach down and pet your dogs when they want some attention and you are on a conference call, or taking a short break to go out and feed your horses a few treats and spend a few minutes with them, or looking out your window and watching the wildlife for a few minutes. There is an amazing consistency to working at home that really does help to keep you balanced and stress-free and extremely productive.