This week IBM is hosting another webinar to discuss the capabilities of Maximo Anywhere. Mobility and connected devices are nearly everywhere today. Most, if not all of us probably carry at least one personal device. This session will discuss Maximo Anywhere, the connected / disconnected mobile solution by IBM. Are you an on-premise Maximo user or considering the Cloud / SaaS? This might be a good session for all y'all and apologies for such a late notice. I'm not sure how I missed the previous notifications, but it's this Wednesday, August 16, 2017 at 10 AM CST (that's 11 EST).
If you're like the thousand of other asset intensive organizations, there are many reasons to consider and implement a mobility solution; especially with your CMMS system. Here are a few reasons why you might consider mobility for your workforce:
– Drive significant productivity gains using mobility
– Improve worker effectiveness
– Improve worker safety
– Eliminate errors because you're capturing the data directly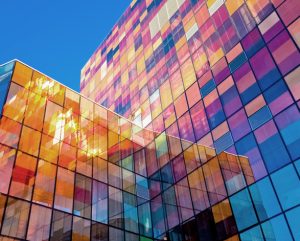 With some guidance, you can craft a data platform that is right for your organization's needs and gets the most return from your data capital.
I think of my own note taking, many times I write good notes and then misplace or lose them. Or I write them, file them and forget about them. Or even worse yet, I can't read them after taking them; and that's my own hand writing. Imagine someone trying to read your workforce's hand writing to record the work performed.  Maybe it's neat, but from what I've seen, it's typically a quick "doctor scribble" and on they move to the next task / WO. With your workforce directly entering their work details, it reduces this risk of error. It also increases productivity because time isn't wasted for double entry or WO assignment. We'll leave the other reasons for the webinar discussion…
IBM's Maximo Anywhere offering provides a single-vendor mobile solution for both connected and offline scenarios, with Role-based hybrid mobile Apps that work across iOS, Android and Windows Tablet and help perform work, asset, inventory and industry-specific process using smartphones, tablets, and ruggedized mobile devices.
Register here, and even if you can't attend live, normally the sessions are recorded!
Speakers:
Rahul Desai, IBM Principal Offering Manager, Watson IoT Asset Management
Robert Blain, IBM Client Technical Specialist, Maximo Anywhere