Good day and welcome to my blog.
Each and every company who has a customer base has a need for accounts receivable/collections personnel. For smaller companies, one person may wear many hats including the accounts receivable or collections department hat. For any business transaction that is not completed (paid) immediately, there is a follow-up process.

Stepping through the business process, you meet with a potential customer, identify a need, offer a business solution, 'sell' the customer on the value of your service or product, hash out the contract details, deliver on that product or service and finally, you need to be compensated for that service or product. Many casual observers think that once you get to that final step of submitting the bill, the company is in the clear and it's smooth sailing.
Not so fast. There may still be some housekeeping items to mark off the list before the money hits your account. For the majority of companies, completing the transaction is just that simple. Mail a hard copy invoice or email a virtual invoice and payment is immediately disbursed and everyone is satisfied. However, for some larger companies or even medium to smaller companies the process can become stalled. This is where the Accounts Receivable Specialist steps into the spotlight.
At a previous employer I was a temporary employee interviewing for a position in the collections department. The director of collections, who was sitting across the table from me, said: "I'm not looking for a collector. I'm looking for a problem solver. Are you are problem solver?" For me, those two words boiled the job down to its essence. Once the sales and administrative work is completed and the invoicing process is rolled out, the collection specialist is the troubleshooter on the back-end. Sometimes there are no issues, the customer has everything they need, the payment shows up within credit terms and the invoices are invisible to most of the company. But sometimes something is just not right.
First off let me dispel some common misconceptions about accounts receivable people or collectors. We are not stereo-typical movie thugs from the 1920's waiting outside of businesses to insinuate that the customers will have their limbs broken if payment is not received. Not even close. Today's collections environment is highly electronic and virtual. Email is leveraged, along with phone calls, to the customer with no mention of 'heavies' being sent to anyone's doorstep. This is business to business collections or as I have phrased it in the past "it's customer service with an edge". In today's 24/7 non-stop virtual presence, reputation and professionalism are paramount. No matter who your customer is, they are also a potential reference for your business. In that vein, our job in collections is to communicate clearly and identify any issues. Once issues are identified, a logical process is essential. Sometimes all that is needed from a customer's standpoint is a copy of an invoice or a document to be amended. But other times there are deeper issues like customer satisfaction, cash flow problems, change in personnel, modification of terms and many others.
This is where the collections specialist opens up that mental flow chart, figures out how to proceed and includes those who need to be included in the loop to help resolve the existing issues. Satisfying our external customers is just as important as satisfying our internal customers. We support those end-user customers with our products and services but also we serve our internal customers such as the sales teams and administrative teams who have serviced the projects or maintained the contracts in the accounting tracking system(s).
While most companies are not overly excited about having to have collections personnel, we do offer value in problem resolution and bottom line liquidation of the outstanding receivables. Beyond that we allow the other company personnel to maintain their roles and keep their focus on their primary duties instead of having to cover a facet of the business they may not be as comfortable doing. Regardless, the accounts receivable personnel tap into many facets of the business to try to keep the disruption to the (external) customers at a minimum and maintain a service level that translates as efficient and professional.
Hopefully, in the broad strokes of this piece I have conveyed a more complete picture of the accounts receivable process and maybe have allayed some concerns of how the company's assets (internal / external customers) are taken care of with the big picture in mind.
I hope you are having a great day. Please feel free to email me with any questions or feedback on this piece or if you would like to submit a topic or sub-topic pertaining to Accounts Receivable.
Until next time, may all your accounts reconcile smoothly and accurately.
— Scott Latta —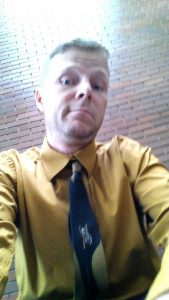 <<07-27-2017>>