According to IDC, by 2019, 50% of manufacturing supply chains will have benefited from digital transformation, with the remainder held back by outdated business models or functional structures.
Improving business processes is a top supply chain priority, especially in a digitally enabled world. If you're looking to modernize your supply chain by making a move to the cloud, this is an opportunity to see the look and feel of Oracle Supply Chain Management Cloud with a drill-down into Drop Ship.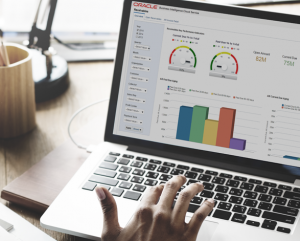 Explore key considerations, integrating the cloud with legacy applications and challenges of current cloud implementations.
Join us and you'll learn:
Key benefits and features of Oracle Order Management Cloud
Drill-down into drop shipment functionality
Key components for a successful implementation
Client success story
Join us Wednesday, August 16th for this complimentary webinar. We'd love to have you attend our live event, but if you're unable to make it, all registrants will receive links to the presentation materials and a recording of the on-demand webinar post-event.