This Thursday, July 13 @ 9 a.m. central time, my colleague (and one of my favorite people on the planet!), Param Singh, is delivering a 30-minute webinar on a really hot topic: clinical investigator retention. Trust me – this topic is worth 30 minutes of your time!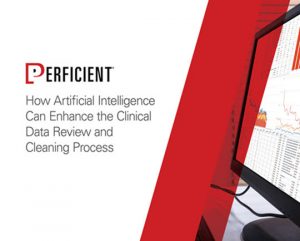 This guide analyzes how artificial intelligence – including machine learning – can be used by pharmaceutical and medical device companies to improve the clinical data review and cleansing process.
What's especially neat about this particular webinar is that we offered early registrants the opportunity to submit clinical site-related scenarios/issues for Param to address during the webinar. If you didn't register early, you won't be able to weigh in on the scenarios he covers. However, you will still be able to learn about the kinds of issues your peers are facing and get some practical advice on how to address them.
See? That's worth 30 minutes.
Here's the registration page. See you Thursday!