As a Perficienite, I have been involved in ISO27001, SSAE-16 and HIPAA assessments and have learned the need for information security. I would like to give back my knowledge and awareness to all in a more palatable form without the jargon. This blog is the result.
This blog is intended to develop awareness on general security and information security among all readers. This light read explains that "security is needed everywhere" and it enables readers to relate to and remember the information security policies established and practiced in office better.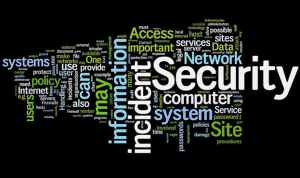 Security:
Google defines "security" as the state of being free from danger or threat.
To me Security is:
Feeling secure, safe and protected.
Knowing what to do in case of an emergency.
Being prepared to survive, even after a disaster.
A qualifier to make a house a home.
The below table shows how some of the home security aspects can be extended to office information security aspects:
I hope this blog helps in ensuring a secured home and a secured office!