If there's one area that can spell the success or failure of an insurance carrier, it's claims. Claims consume nearly 80% of insurance premiums in the form of payments or processing costs. Consequently, claims managers are challenged to reduce these costs, improve service levels, and gain greater control over the processing environment. As regulatory oversight and compliance become more stringent, claim volumes continue to increase. Claims managers must often cope with the inconsistent application of processing guidelines, which can boost transaction and claims costs. And, for those saddled with manual, paper-based processes, every aspect of handling a claim is slower – and more costly. According to one study, leveraging technology that transforms claims processing has the potential to reduce claims losses and expenses by up to 12%, and improve customer satisfaction.
Business process management has led transformation in the insurance industry for decades. With the emergence of cognitive technologies like IBM Watson, how can you further optimize complex, data-driven processes to gain a competitive advantage?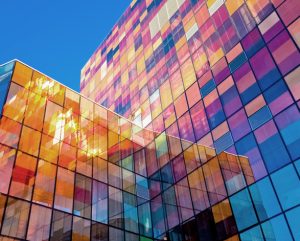 With some guidance, you can craft a data platform that is right for your organization's needs and gets the most return from your data capital.
Join us for a webinar on June 20th to learn how to leverage cognitive solutions like IBM Watson to augment and enhance existing claims processes and transform your business. Perficient experts, Christine Livingston (Watson Practice Director), and Graham Wallis (BPM Practice Director), will cover common cognitive use cases, including:
Integrating claims processes with streamlined, automated interactive voice response systems
Supporting product classification leveraging images and unstructured text to aid compliance and onboarding processes
Register now with the form below!