"CLOUD! CLOUD! CLOUD!"
Oracle offers TWO Planning applications on the cloud: PBCS and EPBCS. The following blog will describe the differences between the two and how Perficient can demonstrate the differences by attending our Planning Create & Manage class in Houston.
First off, I am sure most of you are wondering, what do those acronyms mean? PBCS stands for Planning and Budgeting Cloud Service and EPBCS stands for Enterprise Planning and Budgeting Cloud Service.
Next, you might be asking yourself: What are the differences?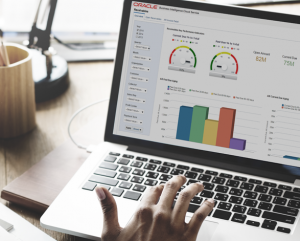 Explore key considerations, integrating the cloud with legacy applications and challenges of current cloud implementations.
Like the on-premises version of Planning, PBCS allows for flexibility to make changes to business rules and the business rules behind the system templates. Current Planning class uses the new simplified interface to build the application and two new 11.1.2.4 features:
Execute the Job Scheduler (Automation utility to import/export data or metadata, launch a business rule, and refresh the database.)
Create Dashboards in Planning (quick visual view of key data using an intuitive drag and drop method of forms, charts, and external links.)
This is where EPBCS departs from on-premises Planning. EPBCS has out-of-the-box modules that allow very little custom modification inside plan types. These are the four business processes found within EPBCS:
Financials Business Process (Revenue/Gross Margin, Expenses, Balance Sheet, and Cash Flow Statement)
Workforce Business Process (HR/Finance can plan by employee, or job code, for compensation-related expenses)
Capital Business Process (Capital features to manage new capital investment and existing assets)
Project Business (Projects features including project type, revenue, and expense)
Whether you choose PBCS or EPBCS, the overall benefits of an Oracle cloud application are the same: no upfront cost for hardware or software, less IT involvement, and no annual maintenance costs.
Finally, what can Perficient do for you? As a Certified Oracle University Partner and Platinum Consulting Partner, Perficient has access to both PBCS and EPBCS demo environments. If you attend an Oracle Hyperion Planning class in Houston, you will be able to get a FREE demo on PBCS and EPBCS at the end of class!