I know this one is last minute because the presentation is TOMORROW the 2nd of June, 2017 at 11AM EST.
This is kind of a continuation of the reasons to upgrade Maximo that we previously discussed which also points out the continued research & development that IBM is making towards Maximo.  These Work Centers allow easier access to the information and in this case specifically for Inspections.  Yes, you need to be on version 7.6.0.8 to take advantage of these updates.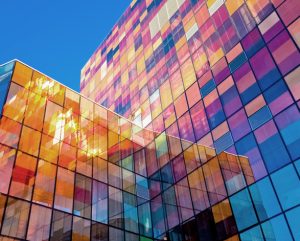 With some guidance, you can craft a data platform that is right for your organization's needs and gets the most return from your data capital.
During the webinar tomorrow they'll discuss how these Work Centers leverage the latest Maximo user interface that enhances the user experience and makes the management and process of Inspections easy and intuitive to use.
Inspections generally use forms (templates) that vary by industry, client and asset type; so many different forms can be created and used. The form is the guide for inspectors to record current asset or location conditions in the field typically using a mobile device.  Storing this electronically can help save costs and increase accuracy by not having to print, write and type the information into Maximo upon completion.
Join IBM in this webinar to learn more about Maximo Work Centers and how Inspections can help you improve your performance out in the field.
Register Now
Here's a sneak preview video in case you don't have the full hour or able to watch the recording (sent after you register).  This You Tube video also shows how to create an inspection form and use it during the quick demo…