Oracle Integration Cloud Service is a PaaS offering from Oracle. Since its introduction in 2014, the Oracle Integration Cloud Service has gained its position in the Gartner Magic Quadrant.
Oracle Integration Cloud Service lets you connect to both cloud, and on-premises applications.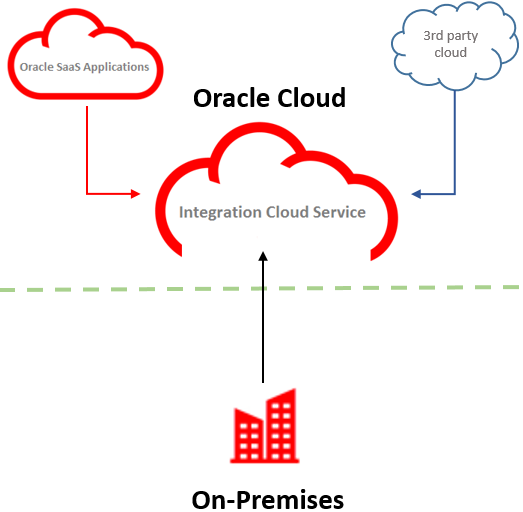 With Oracle Integration Cloud Service, you can connect to all of the Oracle SaaS applications that you are subscribed to and start integrating them. It is pre-loaded with your existing Oracle SaaS subscriptions. It provides native adapters for seamless integration with several applications. It provides connectivity to Oracle SaaS applications, such as Oracle Sales Cloud, Oracle RightNow Cloud, and so on. It has a huge growing library of connectors for Oracle and 3rd party applications.
Instead of creating the integration from scratch, you can simply select from a growing list of integrations built by Oracle and Oracle partners. You can also easily design integrations from scratch.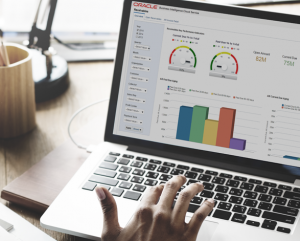 Explore key considerations, integrating the cloud with legacy applications and challenges of current cloud implementations.
Oracle Integration Cloud Service provides a powerful and intuitive browser-based visual designer that lets you drag and drop application adapters to develop integrations. With this you can configure your adapters, model your data mapping, and activate your integrations with zero coding. With a rich monitoring dashboard, you can schedule, monitor, manage integrations, and quickly locate transactions of interest and their outcome through the rich search criteria. You can easily publish and subscribe to messages.
Oracle Integration Cloud Service provides a secure, enterprise-grade connectivity regardless of the applications you are connecting to or where they reside. It provides a highly secure environment for physical security, an operating system and virtualization layer security, and tenant isolation. It is protected by design-time and run-time security to ensure that only authorized users can access the web console at design-time or invoke Oracle Integration Cloud Service integrations at run-time.
Oracle Integration Cloud Service is built on a proven enterprise grade run-time that provides a high performance, reliable, and available platform for executing mission-critical integrations. Oracle manages all the backup, patch updates, and upgrades. When you subscribe to Oracle Integration Cloud Service, you also have the option to install an on-premises version of Oracle Integration Cloud Service in your local environment.
The main benefits are
Faster integration of applications
Increased business agility
Lower cost of ownership
Want to learn more?
Talk to our Perficient BI Team to get more insight into the implementation of the Oracle Integration Cloud Service and other related Oracle Cloud offerings. Learn how we can help your company transform your data to Oracle Cloud and make the most of the scalability, innovation, and cost efficiency.