Are your business data volumes growing rapidly? Are your business data sets becoming increasingly varied and complex? Do you get data from number of sources, and in different formats? Do you want to turn your data sets into meaningful information by taking advantage of automated data preparation and processing? Then Oracle Big Data Preparation Cloud Service is the Oracle Cloud service for you.
Oracle Big Data Preparation Cloud Service is a PaaS subscription model available in Oracle Public Cloud. It is a comprehensive, and secure solution that lets you automate and streamline data ingestion and enrichment in the Oracle Cloud.
Oracle Big Data Preparation Cloud Service is available as a massively scalable service built on Hadoop/Spark, and enhanced with Natural Language Processing and Reference Dataset Knowledge Service.
Oracle Big Data Preparation Cloud Service gives you an easy-to-use way to work with your data. It provides an intuitive and interactive user experience, guiding you with a machine learning-driven recommendation engine. With its coordinated features, you can automate, streamline, guide the error-prone process of data, and you can significantly reduce the amount of time needed to ingest, prepare, standardize, and enrich data in every step without costly manual intervention.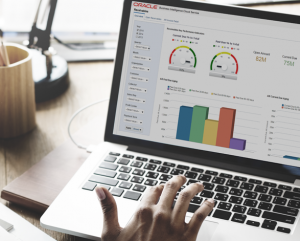 Explore key considerations, integrating the cloud with legacy applications and challenges of current cloud implementations.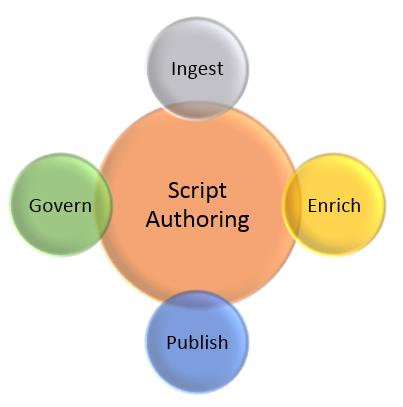 Oracle Big Data Preparation Cloud Service rapidly automates data processing and enrichment in a fully provisioned environment. It detects duplicates in your data, based on a flexible set of criteria. It uses a vast array of reference data to analyze content without relying on metadata, and add related entities based on service recommendations.
Once you interactively create a transform script to ingest a new data set, a similar process of ingesting data sets can be automated and operationalized. You can create policies to run transformations on a regular schedule or you can use a rich set of RESTful APIs to completely automate the process.
You can track and govern all the scheduled or automated ingestion jobs via a highly visual and interactive dashboard where you can see all the activity in the service at different levels of detail giving you visibility into potential problems before they affect downstream processes such as enterprise ETL, enterprise reporting, and data recovery.
Transform the way you prepare data for analytics using Oracle Big Data Preparation Cloud Service.
Want to learn more?
Talk to our Perficient BI Team to get more insight into the Oracle Big Data Preparation Cloud Service and other related Oracle Cloud offerings. Learn how we can help your company transform your data to Oracle Cloud and make the most of the scalability, innovation and cost efficiency.