Oracle Enterprise Planning and Budgeting Cloud Service (EPBCS) is a subscription-based service released in May 2016. There are numerous reasons why you should consider EPBCS, but I've outlined my top five reasons below.
Value Out-of-the-Box: Oracle's R&D spend is second to none as it competes with other SaaS vendors in this space. Customers are benefiting from this wave to the cloud with more out-of-the-box features and lower up-front cost.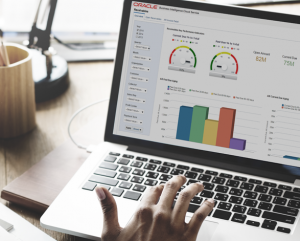 Explore key considerations, integrating the cloud with legacy applications and challenges of current cloud implementations.
Best-Practice Planning: EPBCS comes with standard financial planning dimensions, currency translation, input forms and calculations, and complete administrative toolbox to manage the planning process. You can tailor the application to support unique requirements.
Security: EPBCS is built on 100% Oracle stack, and the global data centers hosting the Oracle cloud meet or exceed industry standards. Upon request, Oracle can provide service organization controls (SOC) reporting for internal/external audit.
Configuration Wizards: Configuration wizards allow administrators to tailor EPBCS applications in the context of the business process. Logic can be easily configured and enriched by Oracle partners and traditional Hyperion administrators.
Performance: EPBCS can store, calculate, and retrieve large amounts of data, and ad-hoc analysis is comparable to on-premises software. EPBCS also supports instant write back, dynamic calculations, and alternate hierarchies. Users familiar with Hyperion Planning will not feel they have "taken a step back" in performance.