Oracle Big Data Discovery Cloud service is a single-tenant Platform as a Service (PaaS) offering in Oracle Public Cloud. It is a part of Oracle's complete Big Data solution, available on-premises and in the Cloud for seamless Big Data management and analysis in any environment.
Oracle Big Data Discovery Cloud Service is a set of end-to-end visual analytic capabilities in the cloud that leverage the power of Oracle Big Data Cloud Service, and Apache Spark to transform raw data into business insight in minutes, without the need to learn complex products.
Oracle Big Data Discovery is a single product allowing you to quickly turn raw data in Hadoop into actionable insight. Visual interface enables anyone to find relevant data sets, explore those data sets, transform data in Hadoop, discover new insights from the data, and easily share results.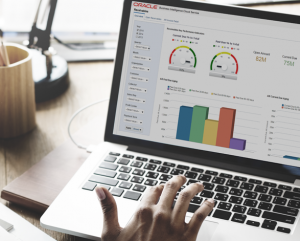 Explore key considerations, integrating the cloud with legacy applications and challenges of current cloud implementations.
The digital age has made it faster and easier to capture, and process data. Datafication is the capture and use of information in daily activities. The problem is the world's ability to produce data has already outstripped most organizations' ability to use it. Computers have improved quite a bit in recent years, so you can capture much more data than you could in the past. But, can you understand and manipulate all that data? Many organizations simply discard potentially valuable data because they simply don't have the resources to analyze it. Imagine what beneficial information is being thrown out with it.
Consider another issue, how much time do you spend on a typical business intelligence project? How much time do you spend preparing the data? How much time do you spend defining the requirements to publishing the data? Traditionally, you would first try to predict all possible business questions upfront like modeling, locating, acquiring data, and so on. Then you'd need to design a model to answer any questions, and then hunt down data sources, review them to make sure you understand them, confirm you have the right data, manipulate feeds to fit into the model, and finally publish it. For most organizations, that takes a significant amount of time and resources.
Big data projects increase the costs of data preparation significantly. This is because of the extreme increase in Volume, Variety, and Velocity of big data. Volume means a massive amount of data, much larger than organizations typically handle. Variety means, diversity of data, including text from social networks, image data, feeds from monitoring equipment, and so on. Velocity means how fast data flows into an organization.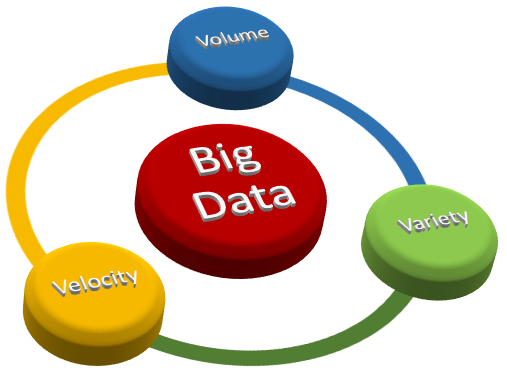 Today the world produces and captures data faster than ever before. You'll need significantly more time to manipulate these new, extremely large, and messy data sets before you can really understand the information within them and know what action to take to improve your business. And that generally requires highly specialized and scarce resources. Most organizations spend about 80% of their effort on data preparation in a typical BI project, and only 20% on analysis and execution. And big data only exacerbates the time and costs associated with these projects. We need to find a way to turn those numbers around so the bulk of your time is spent on analyzing data and discovering new information that helps you boost business, while also reducing the overall costs. To expedite the data preparation of big data, we need hardware and software to process data faster. We also need a tool that automates much of the data preparation, reducing dependence on technical experts with specialized skills, such as knowledge of advanced programming languages like R. Inevitably, data sets include incomplete or incorrect information, and this is amplified with big data. So we also need a tool that helps users identify any data that needs to be cleaned up. And we need a tool that empowers more users to do some of the things that traditionally could only be done by data experts with specialized skills. Like searching through many large data sets to identify the data sets needed for analysis. A tool that can quickly wade through millions of records and automatically produce visualizations that highlight trends, anomalies, and the like, so business users can immediately focus on the most important information. And finally a tool that also lets business users manipulate the data themselves during their investigation and analysis, and create their own visualizations that provide insights that they can then share with others. By empowering business users to work with big data themselves, you eliminate the bottleneck typically created when they had to wait on scarce resources to do these things for them, saving time and money. These are just some of the capabilities of Oracle Big Data Discovery.
Oracle Big Data Discovery Cloud Service gives you the power to run a full speed data discovery lab that fuels your big data portfolio with an endless pipeline of high-octane data projects. It's the visual face of all your big data. Now you can tell what's interesting and where to focus at a glance. Find and explore your data just like shopping online and rapidly enhance it with hundreds of pre-built transformations and powerful enrichment capabilities all at your fingertips. Then share your discoveries and rich visual galleries in easy analytic apps that show you the true value in your data, and you can easily enhance data available to your other Big Data projects in Oracle's big data management system.
Want to learn more?
Talk to our Perficient BI Team to get more insight into the Oracle Big Data Discovery Cloud Service and other related Oracle Cloud offerings. Learn how we can help your company transform your data to Oracle Cloud and make the most of the scalability, innovation and cost efficiency.