In a time in which research and development costs are at an all-time high, The Wall Street Journal just shared how pharmaceutical companies are starting to look for outside help to fund trials: everything from phase II all the way through the commercial phase.
Partnering with private equity firms, such as NovaQuest and Avillion, is a strategy that is designed to spread the risks and rewards of costly programs, especially for life sciences companies doing research in areas that aren't their primary focus.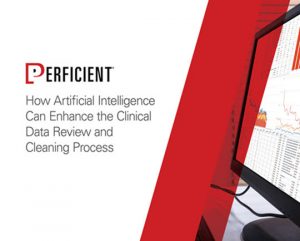 This guide analyzes how artificial intelligence – including machine learning – can be used by pharmaceutical and medical device companies to improve the clinical data review and cleansing process.
The pace at which pharmaceutical companies are leaning on investment companies for financial support is accelerating. In fact, a quick look at NovaQuest's website confirms this trend is popular among larger pharmaceutical companies, such as Allergen, Eisai, Eli Lilly, Hospira, Pfizer, Sanofi, and Takeda.
A pharma-private equity partnership could look something like this:
An outside investor funds a phase III trial in installments
If the drug receives FDA approval, the investor gets the first milestone payment
When the drug launches, the investor gets the second milestone
As the drug hits predetermined sales targets, the investor receives milestone payments
In some cases, investors might receive royalty payments on sales
With more and more pharmaceutical companies taking a page out of Hollywood's playbook, it's quite possible that we could see an influx in new drugs on the market.