As a continuation of a previous blog, you may have already heard about the end of support for Maximo 7.5 and other IBM solutions. In case you missed it, click here for a quick blog entry about the IBM announcement…
Looking to the future, let's talk about what IBM has planned for Maximo. Last week IBM recorded a webcast and here are some of the highlights, the presentation and the recording of the session. It's about an hour and packed with great information.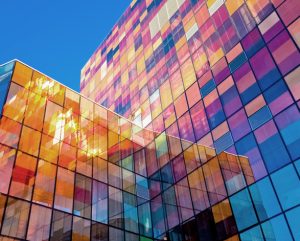 With some guidance, you can craft a data platform that is right for your organization's needs and gets the most return from your data capital.
Technical Improvements include:
– Building Information Model (BIM) – better view of where your assets are and the work being performed.
– Budget Monitoring (new in 7.6.08, upgrade coming, need assistance?) – help track money spent to budget.
– Health Safety & Environment (HSE) – help you track incidents, improve and potentially prevent future issues.
– Simplifying the User Experience – how about a easier and quicker way to do things.
– Maximo Work Centers – graphical tools to quickly identify data driven information.
The session also contains details about:
– Value of IoT w Maximo
– Maximo Release Lifecycle / Roadmap
– Additional add-on plans
– SaaS & Cloud options
– Drones, Watson & Safety Insights, oh my… Well, these are coming attractions
The webcast recording does not require a password to view, so it's easy to review. If you're like me and try to catch up when disconnected, you might consider downloading to watch on your next flight, perhaps instead of a movie… Click here for the recording.
Or if you're the type that gets enough detail by reading a set of slides, Perficient setup an easy to use link.  Click here to download the presentation. The great news is it looks like IBM is continuing to invest in the future of Maximo and additional solutions that relate to it's capabilities.