In the life sciences industry, many of the software systems we use must comply with federal regulations. The purpose of these regulations, such as U.S. FDA 21 CFR Part 11, is to ensure that the data being housed and produced by these software systems is accurate and trustworthy.
When the FDA first introduced 21 CFR Part 11, which governs the use of electronic records and electronic signatures for regulated purposes, it brought the industry to its knees. Life sciences companies scrambled to implement processes and procedures to comply with the regulations, and wound up impeding their own ability to function. In response, the FDA began recommending a risk-based approach to compliance, which enabled the industry to move again.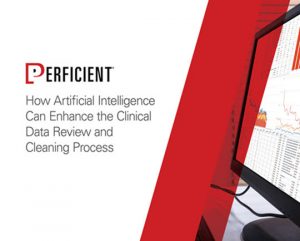 This guide analyzes how artificial intelligence – including machine learning – can be used by pharmaceutical and medical device companies to improve the clinical data review and cleansing process.
A risk-based approach does not mean taking greater risks. Rather, it refers to assessing each system for its inherent risk and managing it accordingly. The concept is similar to parenting: you interact with children differently based on their age, abilities, degree of maturity, etc.
Risk-based strategies for managing regulated software can be very effective, but they require a well-thought-out and, of course, well-documented methodology.
In a brief series of upcoming blog posts, we will discuss a four-part approach to assessing and mitigating risk with regulated software systems. Stay tuned for the post on the first step: assess a system for its regulated status. In the meantime, check out The Ultimate Guide to 21 CFR Part 11.