Henry Heisler moved from the Midwest to Southern California about four years ago to trade the colder climate for warmer weather. He's a triathlete and avid cyclist and wanted to be active outdoors year-round.
He had previously worked at our Chicago, IL, location and relocated to our Irvine, CA, office. It didn't take him long to find teammates who shared his passions. Soon, he was heading out on bicycle rides after work with a group of colleagues.
No matter what you're into, friendships form easily at our Irvine location.
"Perficient's Southern California colleagues are a pretty tightly-knit group. It creates a sense of community and belonging, both for those of us who work here and our colleagues visiting the area on client engagements," Henry said.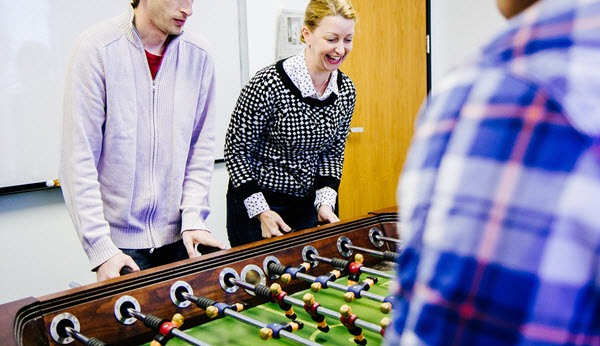 The Location
Perficient's Irvine office is located in close proximity to John Wayne Orange County Airport (SNA). The immediate neighborhood includes a wide range of commercial, retail, and residential areas. Many of our enterprise partners like Microsoft and Salesforce are located within walking distance or a short drive.


Notable nearby attractions include:
Disneyland (13mi)
Angel Stadium of Anaheim, Major League Baseball (10mi)
Honda Center, Anaheim Ducks, National Hockey League (10mi)
World-class shopping at South Coast Plaza (3mi)
Laguna Beach (14mi)
Newport Beach (8mi)
Huntington Beach aka "Surf City, USA" (11mi)
On the Job
Colleagues from our Perficient Digital, Microsoft, Salesforce, IBM, and Oracle teams and other service areas work at our Irvine location. The office features dual large conference rooms that are separated by a retractable garage door to allow for larger meetings and events. The majority of the space is an open floor plan, encouraging employee interaction and enabling easy collaboration and communication. For quieter space, there are also several offices to take calls and hold small meetings.
"The group of people we work with here in Irvine is energetic, smart, and dedicated, which makes working hard on projects together a rewarding experience. We try to go the extra mile, with a 'you get out of it what you put in' attitude."

Team-Building Time
There are all kinds of opportunities to get to know coworkers throughout the year. Office activities include a monthly happy hour, a monthly catered office lunch, an annual game day (board games, video games, and trivia) with prizes for winners, beach outings (see below) and more.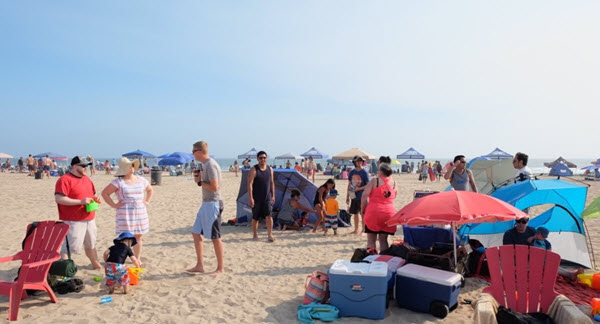 "The diverse set of work experiences, personal backgrounds, skill sets and approaches always provides learning and growth, and we try to have fun together whenever possible," Henry said.
And then there's the holidays. The team always goes all-out for Halloween with an annual costume contest, pot luck lunch, and Halloween-themed games. Colleagues also get together for an annual holiday party and dinner (see below).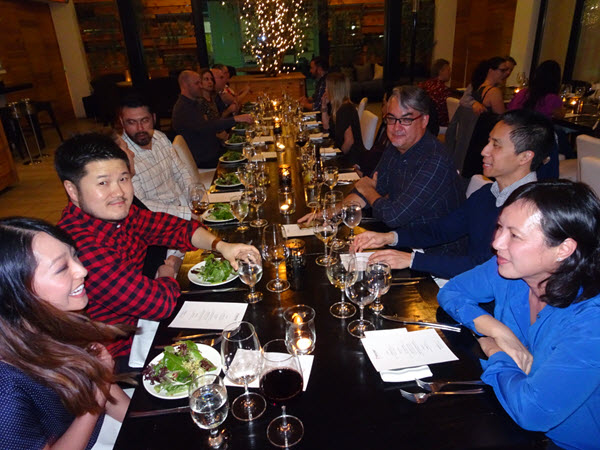 Giving Back
The Irvine team hosts a Toys for Tots holiday toy drive every year. Many colleagues also have done smaller fundraising campaigns and received support from coworkers. And there's more to come.
"For 2017, we're planning an expansion of our coordinated philanthropy efforts to increase our ability to give back to the local community," Henry said.


The team recently joined together to provide career coaching support for Women Helping Women (WHW), an employment success organization dedicated to helping Orange County residents get back on their feet.
Does your career search include Southern California? Visit perficient.com/careers to learn more about working at Perficient and browse current job openings.
---
Follow Perficient's Life at Perficient blog on Twitter via @PerficientLife.
Follow Perficient on LinkedIn here.