For companies using Salesforce today, business and technology leaders are constantly looking for new ways to extend the power of the Salesforce platform to help their employees be more productive and to enhance the customer experience. Often times this means turning to the AppExchange to find business apps that address their business needs. For many of our Salesforce customers using Community Cloud, we often recommend Coveo, an insight engine that provides a unified approach to intelligent search for the digital workplace, customer support, self-service, and site search.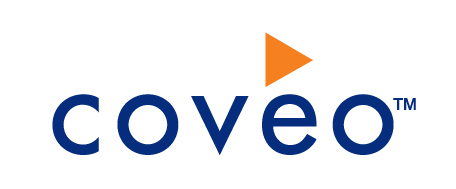 What's the Difference Between Insight Engines and Enterprise Search?
Insight engines provide more-natural access to information for knowledge workers and others in ways that enterprise search has not. They apply relevancy methods to describe, discover, organize and analyze data. Like enterprise search platforms, insight engines gather content from a broad spectrum of sources relevant to a specific role or function. However, the primary difference in enterprise search solutions is the ability to provide the capacity to engage with content and extract insights without touching the knowledge source. Over time, the use of machine learning and artificial intelligence, natural language, and rich context allow insight engines to auto-suggest content to users and extract meaning from data to support decision making.
Use Cases for Insight Engines
First a little fun fact…
50% of analytic queries will be generated using search, natural-language processing, voice or auto-generated by 2019. So how are our Salesforce customers using insight engines like Coveo today?
According to Gartner, the top three business drivers for insight engines are innovation, operational efficiency, and business optimization. To tackle these three things, organizations need to save time and frustration for both their customers and employees. Thanks to Google, users have come to expect consumer-like search experiences. Some of you may be asking why you can't just use Salesforce Global Search to achieve this type of experience. With Coveo, businesses can now deliver that rich UI, consumer-like search experience by proactively or interactively recommending content in the context for employees and customers.
On the tails of being named as a leader in Gartner's Magic Quadrant for Insight Engines and Enterprise Search the past two years, Coveo just announced its new Coveo for Salesforce Free Edition. We've already had a chance to play around with the latest edition and we're very excited about the value proposition for our Salesforce Community Cloud and App Cloud customers! In the context of Community Cloud, Coveo is changing the way our Salesforce customers' users navigate, effectively use, and increase adoption of a self-service customer, partner, or employee community. Features like the feature rich UI, usage analytics to gather insights into what your community users are searching for, machine learning capabilities to drive self-service success, and the ability to tune and personalize the search experience make Coveo a great solution for all of our clients' Community Cloud deployments.
Making the Decision to Implement Intelligent Search in Your Community
When evaluating the native search experience in a Salesforce Community, you'll need to consider a number of things:
What existing intranet or community pain point(s) are you trying to address?

Do you need a cloud, on-premises, or hybrid solution?

Do you need access to multiple knowledge sources outside of Salesforce?

What other connectors do you need for other business systems and data sources?

How do I calculate ROI on an intelligent search solution like Coveo?
Whether you're just starting to explore insight engines for your business, or you've already made the decision to implement Coveo, Perficient is one of only three certified Premium Partners specializing in Coveo for Salesforce and Sitecore. We can help you prioritize the above and other considerations to determine what is most important for your search experience in the form of an enterprise search assessment that includes:
Understanding technology needs – walk through user stories and workflows, data sources, security, and technical requirements
Choosing the right tools – Weight and score criteria, short-list of tools, implementation plan
Building on a strategic vision – Creation and tactical execution of a search strategy in support of business driver(s)
If your organization is further along in the decision-making process, we also offer a Coveo for Salesforce Quick Start Offering that includes:
Multiple onsite workshops to discuss data sources, infrastructure, security and integrations
Trial environment setup and configuration of Coveo out-of-the-box sources
Assessment and recommendations document and implementation estimate
Want to Learn More About the Coveo for Salesforce Free Edition?
Join Coveo on this webinar to learn everything you need to know about the new Coveo for Salesforce Free Edition, which offers a fast, barrier-free solution that infuses AI-powered search directly within your Salesforce Community and App Clouds.
Thursday, May 4 | 2:00 pm ET/11:00 am PT
Register Now