At our Next10x: Mastering Mobile Digital Marketing conference in Boston this past April, the heads of SEO for three of the best-known brands in the world explained the unique challenges and opportunities for enterprise-level SEO as the world goes increasingly mobile.
In this post, I'll share with you some of those challenges and opportunities, and how Hilton Worldwide, The Home Depot, and Comcast are meeting them.
Let's meet our enterprise SEOs!

Melissa Walner – Director, Global SEO, Hilton Worldwide: Melissa is a strategic digital marketing professional with over 15 years of experience and accomplishments with industry-leading companies. As Head of SEO for Hilton Worldwide since 2012, Melissa and her team are responsible for developing and driving the global organic search strategy for Hilton's 12 brands and 4,300+ hotels in 94 countries. Melissa's illustrious career also spans stellar results at well-known retail brands like JCPenney and Fossil.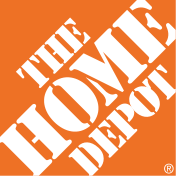 Erin Everhart – Senior Manager, Media Strategy & Mobile, The Home Depot: Erin Everhart is an experienced digital strategist, marketing planner and content developer. At The Home Depot she oversees cross-channel marketing strategy for one of the three business lines. Previously, she ran the digital marketing department at a web development agency supporting mid-sized business and Fortune 500 companies. She speaks regularly on digital strategy, content development, and channel marketing at conferences nationwide.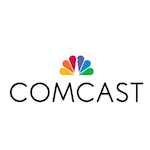 Sean Kainec – Director of SEO, Comcast: Sean Kainec is a career digital- and technology-focused marketer who was recently tapped to lead Comcast's surging SEO practice. He manages the strategic vision, implementation and measurement tasked to grow SEO into one of Comcast's largest channels. Sean also partners with Comcast's other entities to ensure a unified vision of SEO is spread throughout the greater organization. Sean joined Comcast in May 2016 after leading The Home Depot's SEO team for 3.5 years.
Mobile Trends That Impact Big Brands
Mobile catching up fast
Melissa Walner: Most bookings in the travel industry still occur on desktop, but mobile is definitely growing in terms of what people are using to book travel during the entire travel customer journey process.
A Think With Google Travel Industry Report revealed that 90% of travel searches still happen on desktop, but on weekends mobile actually overtakes desktop.  Fun fact: the number one site accessed while planning travel was Google Maps.
Personas non grata?
Sean Kainec: We always hear that we should be creating customer personas. I'm not saying that we shouldn't create them, but I always like to go back to intent. With personas, you typically have to limit yourself to five to seven. But when you're a brand like Comcast that brings the internet into millions of people's homes, as well as television, home security services, and we're about to get into the cell phone space as well, we have to think bigger and broader than that.
At that level, five to seven personas don't work. We have to actually dig down to the level of intent. Things like: I want to explore, I want to go somewhere, I want to learn. How do we stream that into the internet or television to meet some of those kinds of needs?
[Tweet "In a mobile-first world, customer intent may be more important than personas. More at"]

We have to get down to what is your purchase consideration or why would you choose us as a service provider versus somebody else? What type of services is someone looking for? The hardcore gamer that wants speeds that are out of this world, that most of us couldn't even comprehend, is very different from the soccer mom who just has a couple of kids that want to stream their favorite TV shows.
Then we have the business side of it as well. We service not only residential customers, but also businesses. How do we create content that speaks in their language? On mobile, it's not only going to be written form content, but also it's videos, infographics, as well as social media. What we're trying to do now is build out what we're calling our content repository, which broadens that experience, attempting to become the thought leader, as well as the vehicle for our customers to learn about the services they have at their hands they might not even know that they could use.
Death of the funnel
Erin Everhart: There are no longer any linear paths to purchase because of mobile phones. People can and do jump onto mobile at almost any part of their research and purchasing process. There really isn't any traditional funnel anymore, although I still have to use that when presenting to some other departments in my company. They still understand sales in terms of the funnel. So I explain it that way, but I'm always educating them toward the much more complex way people make buying decisions today.
Fear of change
Erin
: Also, human nature isn't evolving nearly as fast as technology is. We 
marketers tend to get way out in front of the consumer in terms of what technology can do versus what real people are ready to accept
.
Take
Amazon Go
, for example. Amazon is experimenting with brick and mortar stores that replaced cashiers and checkout lines with cameras and sensors, so people can just pick up stuff and leave, without ever scanning an item or interacting with another human. They've ended up delaying the launch, in part because there are reports from many consumers saying, "This is really creepy. We're not ready for that yet."
So, we're in this really kind of teeter-tottering phase where we have to balance what consumers are ready to have with what we can actually implement within our own enterprise.
Google not the only game anymore
Erin: In 2011, 24% of people started a product search on Google. By 2015, that was down to 8%. Where are those people going? A lot of them are on Pinterest browsing for ideas, they're on Facebook asking friends for recommendations, or Nextdoor asking their neighbors. These are all social networks, and in some regards, they're replacing search engines as our go-to place for product and service information. And of course, social networks are inherently mobile.
[Tweet "Social networks are replacing search engines as our go-to sources for product information. More at"]
How consumers use their mobile phones
Erin: One way consumers are using mobile more is for price comparison. Retailers sell a lot of the same product. Consumers want to find the best price of that product from the best retailer. Often their phone is the most convenient place to do a quick comparison.
If someone is in a store and they see a product, or even if they see an ad somewhere, they are going to go to their mobile phones to get more information about that product. They are using it to check customer reviews because everybody needs social validation that they are getting the right product for them, right?  They're also using it for couponing, because not only do they want to find the best product, they want to get the best deal on that product.
Then lastly, they're using it to look for stores. As an enterprise with brick and mortar locations, this is the most interesting thing to me because I don't think we spend nearly enough time optimizing our mobile marketing to help people find our stores.
Unique Challenges for Mobile at the Enterprise Level
Enterprise is an aircraft carrier
Melissa
: Quick and nimble are not words that I would use to describe working for a large enterprise. Hilton is not a technology company, and our website is over 22 years old. In fact, Hilton was actually the first hotel branch to have a website, launched in 1995. Much of our website is still operating off of the same platforms that were built back then, so we're way overdue for an upgrade, which we're working on.
At the enterprise level,
you're moving an aircraft carrier, not a speed boat
. So you have to be slow, you have to be patient, and you have to understand that steady progress towards your goals, even if it seems painfully slow, is a good thing. When you can't move some big things right away because of organizational hindrances, look for some smaller fish to fry; they can often still yield big results.
There are always low-hanging fruit opportunities around that you can very quickly and easily act upon. Oftentimes, those turn out to be the thing that nudges you ahead of your competitors. In a big enterprise like Hilton, something that would improve conversions by even a fraction of a percent can generate revenue in hundreds of thousands for us.
Erin
: People have been talking MoLoSo (Mobile|Local|Social) for years, but most enterprise are only just getting around to implementing, that's how slowly things move in big companies.
[Tweet "In enterprise SEO, big moves slowly, so look for low-hanging fruit to work on also. More at"]
Location, location, location
Melissa: Multi-location businesses like hotels often face a unique challenge on mobile: their locations often house other businesses too. This can cause confusion in local search.  Make sure your business name, address, and phone number (NAP) are correct in Google My Business and across all directories. But this works best when the other businesses in the location also have their information listed correctly. So seek to build good relations with them so you can secure their cooperation.
My generation
Erin: Did you know 42% of consumers expect a brand to respond to them within 60 minutes of an inquiry. We live in a 'what have you done' for me lately?' economy. So mobile-first isn't just a web design or SEO strategy, it's a vital customer-retention strategy. For that reason and many others, mobile strategy can't be a duplication of your desktop strategy. Mobile is not just another screen to show content on.
[Tweet "Mobile strategy can't duplicate desktop. Mobile isn't just another screen to show your content."]
We're all obsessed with marketing to Millennials, but they are making 20% less than Baby Boomers were when they were their age. So does it make sense when we're thinking about mobile marketing to think about it as a generational thing and so focus all our energies on Millennials? Instead, maybe we should be asking how we can better market to Baby Boomers, who are on their mobile phones, and who have the spending power to purchase with us.
We also have to dispel this little myth that Baby Boomers don't know how to use mobile phones. A 2015 comScore study revealed that people 55 and over are multi-platform. They're using both their mobile phone and their desktop. 7% of them are using only their mobile phone, and that's going to continue to grow.
Gaining Mobile Competitive Advantage
How may we serve you?
Melissa: From the Think With Google Travel Trends report we learned that 70% of searches for very specific hotel amenities occur on mobile devices. That really surprised us. Amenities for a hotel are extremely important because that oftentimes can be, besides location, the deciding factor on whether somebody books with your hotel or at your competitor's.
So one of the things my team looked at was how we could take advantage of those searches. We asked our properties what amenities people most ask for, and we also researched using keyword tools. One that we found was surprising: parking near an airport or cruise terminal.
Turns out it's a not-so-best-kept secret among seasoned travelers that it can be cheaper to leave your car parked at a nearby hotel and shuttle over to the airport or cruise terminal than to park at the airport. So Hilton now builds special packages around those services, including lots of content pages around "park-and-fly" and "park-and-cruise." That's brought us a lot more high-converting traffic from mobile searches.
Sean: Our surveys show that the vast majority of Comcast customers, when they have a problem or can't figure out how to do something, don't want to talk to a person. They just want the information they can use to fix their problem or use the service they're trying to use. So for us, mobile first and digital first means making sure we have created content that addresses all those possible needs, and ensuring that it can be easily found and understood, especially on a mobile device.
Dedicated Apps
Melissa: One of our big successes has been the Hilton Honors App for smartphones. It adds lots of cool features to the mobile experience, such as incorporating Google Maps inside view to choose a particular room with a great view. You can also order food or amenities to be in your room when you arrive. Our latest innovation that has attracted a lot of media attention is the ability to open your room with the app, currently available in over 1000 of our hotels.
Working on that project also provided an opportunity for the SEO team to work with the app team, doing keyword research to help them with app store optimization. Any opportunity where you can get teams from across the marketing disciplines working together on something inside a big company is a real win, because it opens the door to more partnerships in the future.