With the new release of Informatica's iPaaS offering they add API management capabilities to the industry leading cloud data integration and synchronization platform. They also strengthened their on-premises agent to improve throughput and availability by adding load balancing and clustering.
API management is a significant new Informatica capability. With API Management users can API-enable data sources and create composite service and data APIs using OData, REST/XML, JSON or SOAP/WSDL. Managed APIs can be exposed to partners, customers and internal consumers through the Informatica Cloud API Gateway. The API gateway allows exposed APIs to be controlled and secured.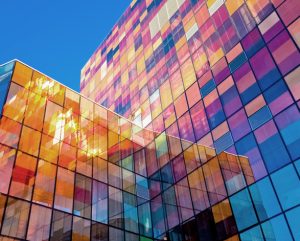 With some guidance, you can craft a data platform that is right for your organization's needs and gets the most return from your data capital.
They also introduced new and enhanced connectors to AWS, Azure and Google data services and enhancements to SaaS application connectors for a host of providers. PowerExchage for Cloud allows PowerCenter customers to manage cloud application data and create hybrid cloud data warehouses and open data analytics to the cloud.
It's a very impressive release including:
Cloud Data Integration: Increased developer productivity and superior performance for high data volumes, optimized for cloud DW like Redshift and SQL DW
Cloud Application Integration & API Gateway: Implement and manage API-centric architecture with Informatica Cloud Real Time and API Manager.  API-enable services and data sources; create composite service and data APIs using OData, REST/XML, JSON or SOAP/WSDL; expose managed API to partners, customers and internal consumers; control, secure, and manage using API Manager.
Cloud Integration Hub: Optimize your Salesforce experience with purpose-built pub/sub integration support and OOTB artifacts
Cloud B2B Gateway/ Intelligent Structure Discovery: Expedite the on-boarding of non-EDI files e.g. local files (CSV), unstructured data, streamline processes for B2B partners
Customer 360 for Salesforce: Holistic customer insights across all SFDC orgs and on-premise Informatica MDM apps – Customer 360, MDM
Cloud Test Data Management: Advanced support for development and testing, with zero-downtime and high availability, better insights across dev systems
PowerExchange for Cloud Applications: PowerCenter customers can now reuse the existing technology and skills, while adopting to cloud benefits of scale, agility and connectivity
New & Enhanced Connectors broadening connectivity to Azure Data Lake, Azure DW, Eloqua V3, REST V2, Google BigQuery, Cloud Storage, AX7, GP 2010, Dynamics 365, OData v4, Teradata, AWS RedShift, AWS S3, , IBM DashDB, Microstrategy, Snowflake, Cloud MFT, Couchbase, MongoDB
Informatica is a Perficient strategic partner with joint service offerings including:
Enterprise Data Integration
Data Quality
Data Virtualization
Data Replication
Cloud Data Integration
Big Data Integration
Master Data Management
In addition, we support Informatica Product Information Management (PIM), providing an end-to-end transparent process that enables efficient data management and integration, including multichannel eCommerce.