Perficient is partnering with Pivotal as a Gold Plus sponsor at the 2017 Gateway to Innovation Conference in St. Louis on:
Wednesday, May 3, 2017 | 8:00 AM – 5:00 PM | America's Center Convention Complex
Join is for an interactive session "Turning Innovation into Reality" led by experts from Express Scripts, Boeing, and MasterCard. Don't fall behind using traditional business practices in today's global market. In this discussion, learn how organizations are implementing cloud based technology in order to increase profits, stay competitive, and improve relationships with internal and external stakeholders.
"Turning Innovation into Reality" Session: 2:00 PM – Room 240 (2nd Floor)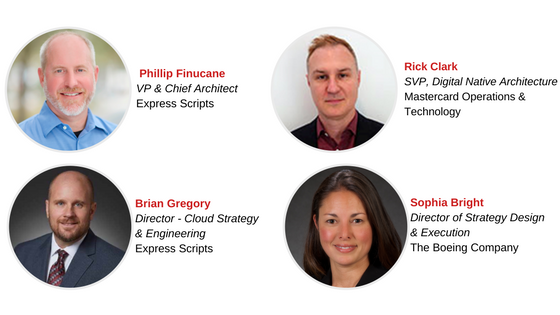 Register to Attend
Gateway to Innovation Conference
Are you looking to elevate your adoption of the cloud? Download our guide, Accelerate Innovation with Cloud Native.