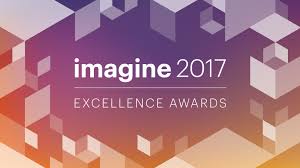 Each year at the Magento Imagine Event, Magento recognizes merchants and solution partners for exceptional work done using Magento sites under several categories; such as: Best Web Design, Best Mobile Experience, Best B2B User Experience etc. This year Magento received over 250 entries and it was extremely competitive to be shortlisted.
Perficient Digital is so excited and proud to announce that last evening we received the award for the Best B2B Experience category, for creating a best-in-class self-serve user interface to address the unique needs of wholesale, industrial or commercial customers for Carrier Enterprise.
Perficient Digital was nominated in this category with three other companies and their customers:
ABInBev Powered by WEBJUMP & BORN Group
Liebherr Powered by Netz98
Rousseau Metal Powered by Le Site
the latest ideas and expert advice, strategies to help transform commerce.
Our work enabled CE to provide a more flexible and efficient ordering process for their customers. Carrier Enterprise (CE) provides one stop shopping and expertise for HVAC aftermarket parts and supplies via online channels and 200+ physical stores. Magento site is integrated with PIM and ERP to provide accurate & timely stock and customer specific pricing information to buyers. Contractors are offered flexible and convenient shopping experience over multiple channels website, mobile and store locations. The B2B experience is enhanced with features such as order quick order pad, online/pickup in preferred store, manage/share order templates, self-service Super/sub account management with order approval workflows, multi-warehouse management for calculating price and shipping time and customer specific payment and shipping methods.
Here is the list of all finalists – https://magento.com/blog/events/2017-imagine-excellence-awards-finalists-announced
Congratulations to our incredible team on this amazing accomplishment!