Cybersecurity is a hot topic across all industries, with most companies recognizing the importance of identifying and mitigating risk factors across IT environments. Recent news headlines have focused on external threats, but internal risks represent over $40 billion in losses annually. When developing an enterprise security plan, it's important to account for common IT security risks, both external and internal.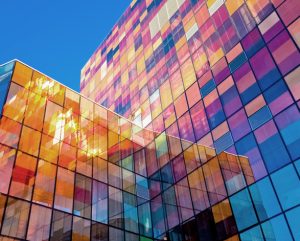 With some guidance, you can craft a data platform that is right for your organization's needs and gets the most return from your data capital.
On our Integrate blog, our Enterprise Content Intelligence team recently shared a series of common enterprise security risks, based on decades of experience implementing enterprise content and process management systems across all major industries.
They identified the following risks:
Applet viewers
Deprecated hash algorithms in SSL certificates
Infrastructure updates (patches and fix packs)
Bypassing SSL and creating security holes into your organization
Guessing document versions
Poor password and access policies
Virus-laden downloads and committed documents
Logging of personally identifiable information (PII) in trace logs
Production vs development clarity
Defining, recognizing and handling risky behavior
For details on each of these risk factors, read the full blog post here.