At the recent World Economic Forum (WEF) and Gartner Data & Analytics Summit, a few themes were resounding and common between the two large conferences. These themes all centered on driving innovation across the world with new data and analytics solutions, enabling "responsive and responsible leadership". WEF was clear that over the coming years, jobs will be gained, lost, and evolved with new technologies, skillsets, and thought processes especially with internet-based, technology-centric millennials. The emergence of new data, growing demand for analytics-based decision making, and the evolution of jobs from data to art, allows chief decision makers to become data-driven and forward-looking.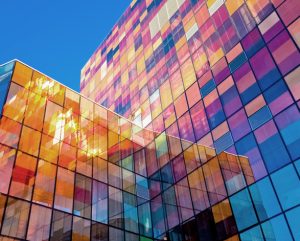 With some guidance, you can craft a data platform that is right for your organization's needs and gets the most return from your data capital.
The following were five core themes at both conferences:
Direct impact of analytics to transform organizational business model
Data enablers such as Internet of Things (IoT), smart devices, bots, and other forms of digital data inputs
Focus on arts, science, and culture playing a key role in data-based decision making
Rise of cloud, data, and security all leading into cognitive computing being effective and complimenting humans for better decision-making
Multi-vector master data management (by domain, style, department, and industries)
All these themes once again emphasize the importance of data and analytics and its impact to an organization (regardless of the size). Many organizations have been investing in Big Data and MDM technologies with a hope of a direct bottom line impact. One point to keep in mind is that although these technologies are proven areas of impact, a clear determination of performance indicators (KPI) is mandatory to effectively go through a program implementing these themes.
As Simon Sinek says, when a person looks at the mountain, they often only see the summit. Instead they should focus on the mountain they need to cross to reach the summit. However, once they reach the summit, they become part of an elite few.