We had an inspiring start to Adobe Summit today. Our team at Perficient was honored to take part in the Women in Tech Breakfast.
A round of introductions kicked off the event and highlighted the many powerful women leaders joined together at one table. Attendees included representatives of Cardinal Health, Cedars-Sinai, Finning, GM Financial, Kaiser Permanente, Mary Kay, Texas Instruments, U.S. Bank, Waste Management, HEB, Silicon Labs, Ford, and Perficient.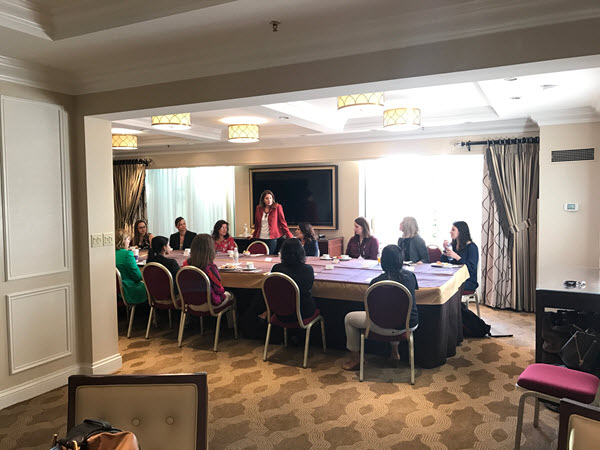 The women shared stories about their workforce experiences and working their way up while balancing their lives and jobs. They encouraged one another as they talked through their obstacles and journeys.
Some spoke about how they've leveraged their experiences in raising children and the strengths that come with it (time management, coping skills, empathy from parenting and being a mom) to better manage others and grow their careers.
They shared their influencers and the men in the workforce who have supported their successes. They talked about fighting against the odds and making it to the top-level positions.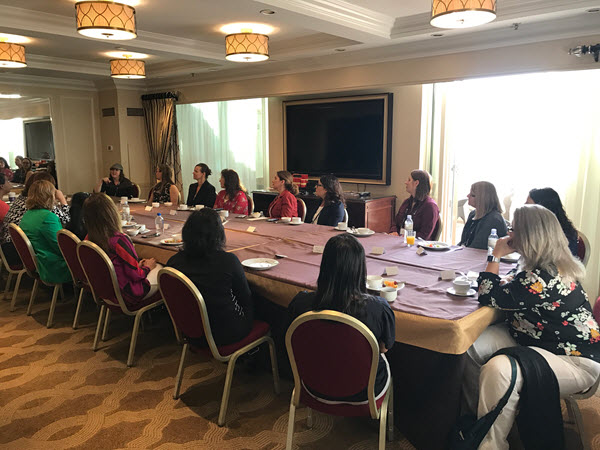 Jennifer Jobin, National Partner Executive at Perficient, suggested having a mentor or a coach in the workforce. It doesn't have to be someone from your company, she said, but a woman in power who can mentor you and provide guidance for you to grow in your role.
On moving up, Lynn Brading, Alliance Director at Perficient, said you have to ask for the next level, for the step up that you want and deserve. You have to be your biggest advocator.
Just sitting at the table, you could feel the power of the group. It was contagious – and motivating.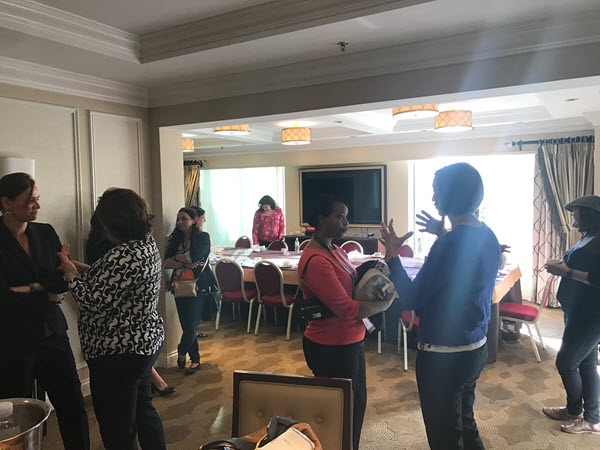 During the breakfast, Katie Hull, Partner Specialist at Perficient, gathered together women from different companies with common interests, such as Adobe Marketing Cloud, to spark conversations on technology as well.
Many attendees mentioned setting up a monthly chat / Skype to reconnect and continue to support each other after the conference.