I happened to bump into an annual online community report from CMX the other day and thought it did a great job of providing some solid research on why companies build branded communities, the ROI metrics that matter to demonstrate value, and the paths they are taking to achieve success with their community.
The piece of research that stood out the most to me addressed one of the most common questions we get from companies evaluating communities. "Why build a branded community?"
In the responses collected, it is clear that communities can take on a variety of roles within an organization depending on the company's business goals. What was interesting is, that in the report's findings, the single most important value that respondent's communities was customer support or overall customer success. The other piece of data I found interesting was that both acquisition and advocacy (or loyalty and retention) and external engagement were both high business value drivers for communities. What this says to me is that organizations see branded communities as transformational to enhancing the customer experience they deliver.
The data presented in this report is in line with what we are seeing from our Salesforce customers using the Community Cloud platform today. Some of the most impactful and results-driven communities we've built for customers like Nokia, NextGen Healthcare, and GoPro have enabled these brands to empower their customers to self-serve and engage with them on a deeper level. Based on CMX's SPACE model's overarching framework used to help define the business value of a community, below are some examples of how a community can fit in your business and how you can scale your business through community.
Pushing the Innovation Envelope 
In the case of Nokia, the launch of OZO, its new high-definition virtual reality (VR) camera, prompted the need for a self-service customer community where creative minds could go to ask questions, get product updates, submit new feature requests, and engage with others by sharing their experiences with OZO.
Using the power of the Salesforce Community Cloud platform, we designed a social community that adhered to Nokia's strict brand guidelines, yet embodies scalability and flexibility to help Nokia push the innovation envelope with OZO. You can explore the new OZO Community here and read the full customer success story here.
Engaging a Community of Customers and Partners
Growing popularity, creativity, and overall enthusiasm for the GoPro brand prompted the company to explore new ways to drive innovation and reach other markets and customer segments. As a result, GoPro launched its Developer Program in an effort to partner with companies like BMW, Fisher-Price, Periscope, and Polar, opening up the door for new opportunities to market GoPro technology via third-party products.
To achieve GoPro's vision and launch the program successfully, the company needed the ability to easily engage, support, and collaborate more closely with its partners and customers by providing access to developer toolkits and other resources to engage a community of customers and partners to serve as advocates supporting the expansion of its already-successful suite of cameras. Check out the splash page that supports the GoPro Developer Program and the self-registration page for applying for the program to gain access to the community.
Enabling Customer Success
In a highly competitive industry like high-tech, brands are not competing on product or price like they used to. Rather, they're competing on the customer experience (CX) itself as a way to differentiate. As a result, companies like NextGen Healthcare are viewing customer service as the new marketing. To compete on CX-driven support strategies, NextGen needed to optimize customer support processes and empower their customers to self-serve. To enable this, the company needed a scalable platform and foundation for engagement to build on. We helped connect the dots with their customer experience by boosting agent productivity and enabling collaboration through the NextGen Success Community. The end result has been a 14% increase in case deflection, a 50% decrease in case resolution times, and voice of the customer scores improved 31%. Learn more in our Salesforce success story.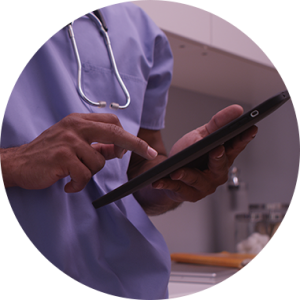 Putting Your Community Plan in Action
Clearly, these are only just three of the many reasons why companies are building communities. When we help Salesforce customers evaluate the Community Cloud platform (or evolve an existing community) we rely on a set of tools, and in particular, a Community Management Canvas worksheet to help stakeholders plan the ongoing management of their communities. This means everything from discussing its purpose, planning out the user journey, gaining executive sponsorship, promoting your community, thinking about adoption and ongoing engagement, and of course, thinking about your growth objectives and ROI metrics.
Beyond that, as you start to think about what your customer experience in your community looks like, I encourage you to explore our new guide, Killer UX Design Tips for Salesforce Lightning Communities.