From the moment they were introduced to IBM Watson, Perficient technical consultants Andrew and Brandan have been intrigued by the endless possibilities the technology presents.
They have been helping our clients understand and implement the scope of Watson's capabilities for the past several years, and they've enjoyed the constant discoveries along the way.
"Watson is not a technology you are going to simply master and coast through projects. The possibilities are near endless, which makes every day a learning day," Brandan says.
Here, they share their experiences working as members of our award-winning Watson team.
What was your first experience with Watson?
Andrew: I first heard about Watson back in 2011 when it appeared on Jeopardy to play against top Jeopardy champions. I thought that Watson's ability to beat humans at Jeopardy showcased a huge breakthrough in artificial intelligence. That was six years ago, and Watson has certainly come a long way since then.
Brandan: In the beginning stages of the Watson team, Christine Livingston, our IBM practice leader, gave a passionate presentation and demo of the technology, and the "why" made immediate sense. Right away, I could think of hundreds of use cases where a Watson solution would not only fit but would also excel. It was the "how" that piqued my interest to explore further.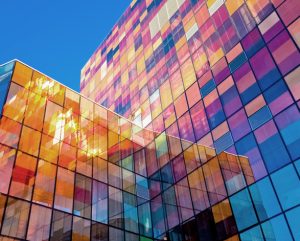 With some guidance, you can craft a data platform that is right for your organization's needs and gets the most return from your data capital.
How did you get involved in Watson projects for Perficient? What skills have you brought to the table?
Andrew: I was brought onto our Watson team in 2015. Since then, the team has grown tremendously, and everyone's unique skillset has contributed to its success. I have a strong development background and deep understanding of machine learning and artificial intelligence technologies, which has allowed me to envision and successfully implement many custom Watson applications.
Brandan: Although there are many aspects and capabilities of a Watson solution, my focus has been on extracting meaningful insights from unstructured text using Natural Language Processing (NLP). The concept of NLP focuses on modeling dictionaries and parsing rules around common patterns and text structures and normalizing to the intent or features found in the text. Better yet, we are able to work with our clients and "train" Watson to extract and normalize features just as a human would do, customized to their specific use case.
What solutions have you delivered to our clients?
Andrew: For a large multinational software company, I created a virtual agent that customers could interact with to retrieve information about their accounts and perform various tasks on their products (activate software, get activations codes, etc.). This agent made use of Watson Dialog and Natural Language Classifier (NLC) and was the first agent to ever incorporate dynamic rendering of forms based on what a user said or asked.
For one of the largest health insurance companies in the U.S., I was part of a team that created a virtual agent that healthcare providers could interact with over the phone to get health insurance information about their patients. For example, if a patient was about to have surgery, a provider would call this agent and could see if the procedure is covered under their plan. It relied heavily on Watson Dialog/NLC to drive the conversation and many of the design patterns we used are being used elsewhere as this phone based agent was one of the first of its kind.
Brandan: I have been able to help transform customer's businesses into cognitive businesses. Leveraging the Watson platform, I am able to transform unstructured data from cloudy information into meaningful features to enhance the customer's business practices. Providing deep insights into unstructured data allows customers to utilize the key data points they are looking for in mass amounts of data.
How do you help to educate our clients on the scope of Watson's capabilities?
Brandan: A major phase of Watson project work is making sure the client fully understands how the technology works and identifying the problems we can solve together before diving in. To accomplish this, we typically have a learning workshop with the client where we present how the technology works, give a demo of some of the moving parts, and explain sample use cases where Watson was a successful solution. It is common that these learning sessions lead to the client coming up with several more use cases where the technology can solve their problems. Since the clients obviously understand their business and we understand the technology, this mesh of the minds is extremely important for a successful cognitive solution.
What are your thoughts on Watson and its future potential?
Andrew: Watson is an extremely powerful platform that is just gaining widespread adoption across various industries as well as with individual developers. In the next few years, we will not only see greater adoption of the platform but also more competitors entering the marketplace, which will ultimately lead to new and exciting breakthroughs.
Brandan: At the core, there is an enormous amount of unstructured data (estimated 80% of the world's data). It is easy to understand the challenge for humans to gain valuable insights from mass amounts of information that is constantly changing and multiplying. The overwhelming amount of available text alone is a daunting task for a human to read and dissect in a timely manner. With the proper amount of development, Watson has the capability to unleash these values, make sense of what is found and create new efficiencies.