Whether your organization is currently evaluating cloud platforms and primarily storing data on-premises or you've made the journey to cloud and are adopting a hybrid model, accurate and timely access to data should be a focus. Regardless of where you are on your cloud journey, a flexible data management platform helps you to deliver what your business needs without compromising IT and business agility.
Next week on February 28th, Perficient joins Informatica, industry experts, and IT practitioners from various industries for a virtual summit on moving to the cloud. Subject matter experts from leading businesses are available to share their best practices and advice at this virtual summit, Journey to Cloud. Join us to discover how to keep your data seamlessly connected, trusted, and secure across systems and processes as you move to the cloud.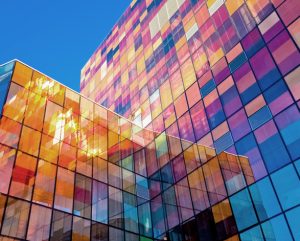 With some guidance, you can craft a data platform that is right for your organization's needs and gets the most return from your data capital.
This online event features industry experts and IT practitioners from leading businesses who will share key findings and best practices about:
Mastering the journey to cloud, both cloud-first and hybrid
Increasing agility, reducing costs, and accelerating time-to-market
Empowering line of business and IT users to collaborate for success in the cloud journey
Ensuring both competitive advantage and best-in-class customer experience
Visit Perficient's virtual booth to see how we've helped organizations navigate their journey to the cloud, get started with hybrid cloud, integrate data in a hybrid environment, and create meaningful analytics solutions to extract insights from all available data sources.
Register now to reserve your spot.