Oracle recently announced the general availability of the latest patchset for Siebel Innovation Pack 2016 (IP2016).
Patchset 16.9 can be found on Oracle Support, although it is a little tricky to locate. Use these search terms to find it:
For Windows, you would select this file:
This takes you to the download window and the two files that you need to download:
After the files are downloaded and unzipped, the next step is to create the actual installers. Run the Siebel network installer (snic.bat) as an administrator: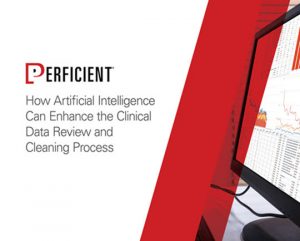 This guide analyzes how artificial intelligence – including machine learning – can be used by pharmaceutical and medical device companies to improve the clinical data review and cleansing process.
Choose "create a new image":
Choose where you want the installers to be created:
Select your platform:
Lastly, choose the products for which you want to create installers:
The complete list of fixes can be found in the readme file. However, for us here at Perficient, the most important issue that was resolved was the dedicated web client's inability to launch.
If you are a user of Oracle's applications and are interested in learning about our capabilities (e.g., implementations, integrations, support), please let us know through the "contact us" form at the bottom of the page.