You probably have some sort of subscription management today, but is it what you need?  Is it giving your clients and prospects the ability to management what they receive?
I want to go through a few items that may help you determine what is the best plan of action regarding managing the options.  The options are endless, but what is right and what you should do may not align…yet!
Types of communications
There is a plethora of types of communications, such as newsletters, product updates, internal communications, services updates, and industry news, to name a few.  These types of communications probably relate to an email group in Eloqua, if they don't it might be the first place to start.  Making sure that the email groups align to the types of communications so subscriptions can be handled with efficiency and ease is key to subscription management.
Communication timeframe
Specifying a timeframe is good information to give a contact when managing options.  However, if you state it, you have to follow it. For example, if you have a weekly newsletter that goes out, and you've stated that the newsletter will come out weekly, but for some exciting reason that newsletter goes out twice in one week, it may not be well received. Subscribers may not consider it a big deal the first time, as most people are forgiving, but don't do it regularly.
Language Preference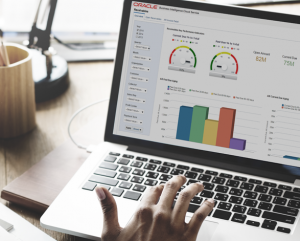 Explore key considerations, integrating the cloud with legacy applications and challenges of current cloud implementations.
Do you send emails to different parts of the world in the language of the person receiving the email? Yes or no, this is a question to be asked.  Many countries speak English, but is that how it should be?  Take a moment to think about this. If you were in Germany, and you received an email in English, you could probably understand it, but would the message be received as you intended?  There are communication styles that need to be taken into consideration when sending to other countries. If you offer emails in different languages today, take that into consideration when looking at the managing of subscriptions. Again, if you have the subscription site in a different language or you offer the option to select the language of preference, follow through is critical to overall success.
Those are three ideas to look at when either starting or revamping a subscription management site.  How to do it, what are the options that you have?
Option 1
Eloqua Out of the Box functionality: It is simple, easy and there is no fluff to it.  You are able to set which email groups are part of the page, you can define a title that means something to the outside world (not just what it means internally) and give it a description.  Pretty basic.  It is a good start, if there currently isn't a subscription management.
Option 2
Custom: The amazing thing about custom is that it will fit what is needed.  It could be the Mercedes of subscription management, looks like something Disney has.  It could be something custom yet simple to start. There are many ways to make this option work.
Depending how in depth you are making the custom subscription management site it could take development.  No need to panic! It can also be created on an Eloqua landing page using apps that are native, or form functions that are native.
Here are is quick look at what you can think about when building a Subscription Management process:
What communications are being sent out and how often
Determine how people are going to get to the subscription management site
For the form:

What fields will be available
Is progressive profiling going to be incorporated
Processing steps for the details coming in and email groups that are being updated

Landing page/website design and inclusion of the form details and logic
If you are just starting out, it isn't a one size fits all.  Think about all that can impact the subscriptions and the places that are used today to update a contacts preference(s).  Also, keep in mind where the details are stored, if not just in Eloqua.