Whether or not we agree with President Trump's executive orders and policies, on a daily basis, we are getting incredible insight into how he wants to change a number of industries.
On Monday, President Trump spoke on reducing regulation and "doing a number" on specific financial rules. Yesterday, he met with executives from the life sciences industry and shared how he wants to help pharmaceutical companies succeed.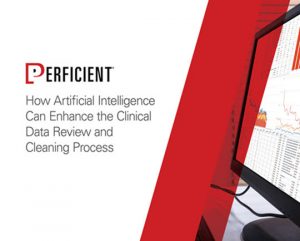 This guide analyzes how artificial intelligence – including machine learning – can be used by pharmaceutical and medical device companies to improve the clinical data review and cleansing process.
While he mentioned he wants to lower the cost of drugs, President Trump also said, "we have to get better innovation." Additionally, he wants drug companies to move their manufacturing facilities (and jobs) back to the United Sates.
President Trump went on to say that he wants to get rid of regulations and streamline the FDA. "You are going to get your products either approved, or not approved. But it's going to be a quick process. It's not going to take 15 years," he said.
Click here to watch his remarks.