I've talked about Digital Asset Management (DAM) more in the past 12 months than in the past four years combined. In a way, it makes sense.

Digital continues to evolve and become ever more important. Digital channels continue to proliferate. As digital channels proliferate, digital asset numbers explode.  Instead of a few thousand images, you have 10,000 images in 12 different formats and 2,000 videos, plus several hundred PDFs. In addition, digital assets continue to drive print, billboards, and other non-digital channels.  So yes, if you want to manage these assets without losing control, you need a DAM.  I could go on and talk about things like asset expiration, the need for dynamic renditions, and a host of other reasons that drive an investment in a DAM. However, today I want to focus on why a DAM is important to your web content management tool.
It is important. For better or worse, having a well organized and well run DAM will impact your ability to manage a site. Let me give you a few reasons:
The use of images, video, and other similar assets is exploding.
Mobile and other channels drive the need for the same assets but in different formats.
The proliferation of digital assets means you have to use third party systems like iStock and Adobe Stock.
Proliferation of Digital Assets
You see it all the time. It's no longer good enough to have text in your article. You need text, video, and other enticing content. Yes, we are a literate people but we really like a nice image or two.  Perficient's own analytics show that adding an image to a blog post increases click through by a significant percentage. So imagine what that does to the organization of a media library. As a content author, you need to create content and march it through to publication as quickly as possible. You can't afford to spend an hour looking for the correct image, especially if it already exists.  It needs to be in one location and easily findable.
When searching for a DAM, the best pride themselves on flexible taxonomy, enhanced metadata, and multiple ways to organize your media. When used with proper discipline, this makes your content findable.  It also makes finding your content in the right format easier. For the best, they even give you dynamic rendering so you have the perfect size image no matter which channel you want to address.  Add on multi-faceted search and now you have a tool that will be a productivity enhancement rather than a drag.
Mobile Channels
Mobile has done three things to digital.
It's increased the number of potential users through a proliferation of internet-ready devices.
It's complicated the ways in which you format and present content.
Google now prioritizes sites that are mobile friendly due to the large number of mobile users.
Yes, this isn't rocket science. Both of these are easy to understand.  But each of these drives the need for a DAM and for a DAM that works well with your Web Content System. You need to create responsive sites. You need to create images and video which are mobile friendly and work in a variety of sizes. You need to think through different icons and navigation that are different than they were three years ago.  So now we are back to more media assets in more formats. And now you need the assets in the right format without spending an entire morning cropping, editing, or recompiling the asset.  A DAM does this for you and makes it easier to find to boot.
Third-Party Media Libraries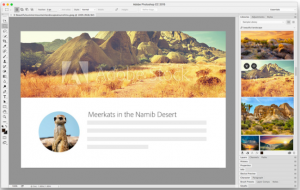 These days, no one tries to create all the images and videos themselves.  Yes, you still need to do some custom creation but the majority of creative folks these days use a media library.  You can buy or subscribe to a media library asset very quickly and very easily. But this comes with a catch.  Assets can expire and you need to manage the expiration of the assets.  You need to know where assets are used and when they will expire.  You also need to ensure that when they expire, you take them off the site in a error-free way.  You don't want to show broken links or images.
This has large implications in the management of your site(s).  Without a DAM, I wouldn't want to try to do this all manually.
Best Practices
Bottom line, get a DAM.  If implemented correctly and your company employs the proper discipline to maintain it, then it's going to pay off.  But you can't just buy a DAM. You have to get one that integrates well.  In our case, you want a DAM that integrates to Adobe Creative Cloud because most creative resources use Adobe tools like Photoshop CC, InDesign CC, and Illustrator.  You also need a DAM that integrates to your web content system. (I'm going to assume AEM Sites.) Integration should include:
Ability to search for and pick an asset to place in your content. Drag and Drop is preferred
Ability to see where the asset is used on your site
Ability to cache the asset either on your site or on a CDN
I would consider this the bare minimum of integration between your WCM and DAM. Curious what others think – what are the most important elements of a DAM? And those with a DAM – how has it impacted your ability to run your site?