The three best things about MicroStrategy 10.6
If you're like me, you nerd out a little bit when any software upgrade comes out. The list of enhancements can make me think "Wow, what an amazing innovation! I can't wait to tell my friends" or, on the flip side, "FINALLY! They fixed the problem, it's about time." More often, though, my response is more along the lines of "Nice change; that could make life a little easier."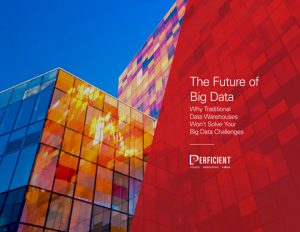 With some guidance, you can craft a data platform that is right for your organization's needs and gets the most return from your data capital.
MicroStrategy 10.6 is in this last category. Will it change your life?  Do your laundry?  Get you a raise?  Probably not. But the improvements will deliver a smooth experience and some extra conveniences.
You can read the full list of upgrades here. In my opinion, the three best things about MicroStrategy 10.6 are:
Enhanced export of Visual Insight dashboards to PDF. This will make it easier for end users to print and share their work.  It might also be able to be leveraged for better-looking custom exports from web or mobile dashboards. Like many customers, one I recently worked with was very concerned with the ability to share insights from their dashboard.  This new feature will allow them to finally export the maps that are crucial to their application as well as view data that gets hidden by multiple panels or needs to be scrolled through on a dashboard.
Support for enhanced map visualization and configuration in dashboards on iOS. Mobile maps can now include multiple layers, different markers, and different threshold types to create more informative applications. A sales app could now show where customers are located compared to the company's office location. The same map can now include thresholds that show which states need to be focused on. It's easy to see how these improvements make maps better than ever and allow users to take action on new insights.
Commitment to quality. OK, this last one isn't really on the list of upgrades and I certainly don't mean to gush.  But all of the smaller refinements MicroStrategy includes in every release demonstrate the company's commitment to making my experience (and more importantly, the end users' experience) that much better.
All in all, MicroStrategy 10.6 is a solid release and tightens up some key features.  I like it.
Drew Bachman is a Senior Consultant for Southport Services Group.