The definition of a lead isn't that hard to find. By most standards, it is someone who has raised their hand. They are wanting to consume the information that is being generated by your company. They may view your company as a thought leader, have an interest in a webinar that you are giving, a seminar that you are hosting, or simply want information on the product or service that your company offers.
Sales may have a definition of what a lead is that may differ from what marketing considers a lead.  The best way to get a clear definition of what a lead is, is to have a 'sit down' with sales and marketing leaders to clearly identify what the means for your organization.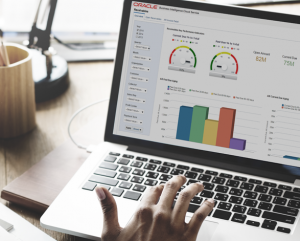 Explore key considerations, integrating the cloud with legacy applications and challenges of current cloud implementations.
It's important to draw the distinction between a lead and a name. Too often, marketers consider every single name they acquire as a lead and that couldn't be further from the truth. Marketers should take into consideration where the contact came from.
Consider a list purchase. Does this type of list represent leads or just names? The contacts on the list may very well have opted in to communication from a particular vendor, and agreed to accept promotional email from a third party, but not necessarily your company directly. With no prior engagement with your company, contacts such as this are names and not leads.
There are many different ways that names can be gathered, to name a few: tradeshows, webinars, seminars, organic searches, vendors, partners, and the list could go on.  With the definition of a lead for your organization, you can determine what is the best way to handle the names that are gathered and how those names become leads for sales.
Consider tradeshows. Scanning badges at a tradeshow is a way to get names into your database.  In the past, show attendees would have to fill out a card, put it in a bowl for a drawing and you received names that way.  Now there are badge scanners that grab the contacts details from a QR code.  Even though this is a great way to grow the database, it may not be the best way to create leads.  The contact coming to the booth may only be after the swag that you have sitting in the booth and not interested in what you are offering.  Consider, if they have had a conversation with a representative in the booth about the products or services you are offering, that would be a warmer lead and one that could be passed on to sales for follow-up.
You see, no matter what the source of the lead is, having a clear definition for your organization can be a game changer in how those leads are received by sales.