In my last post, I discussed performing a clinical data review in Oracle's Data Management Workbench, which takes value added data into consideration. Today, we'll take it a step further and add external data into the mix.
This scenario extends the data available for review by including data from external partners who may be managing the clinical data. In this scenario we are also importing the data from the external providers along with data manager data cleanliness data. This provides a consistent way to review the data by the Clinician/Medical Monitor. Care must be taken to identify consistent ways to transmit the data and data cleanliness state information as well as for the external providers to use the query information created by the Clinician/Medical Monitor within the review process.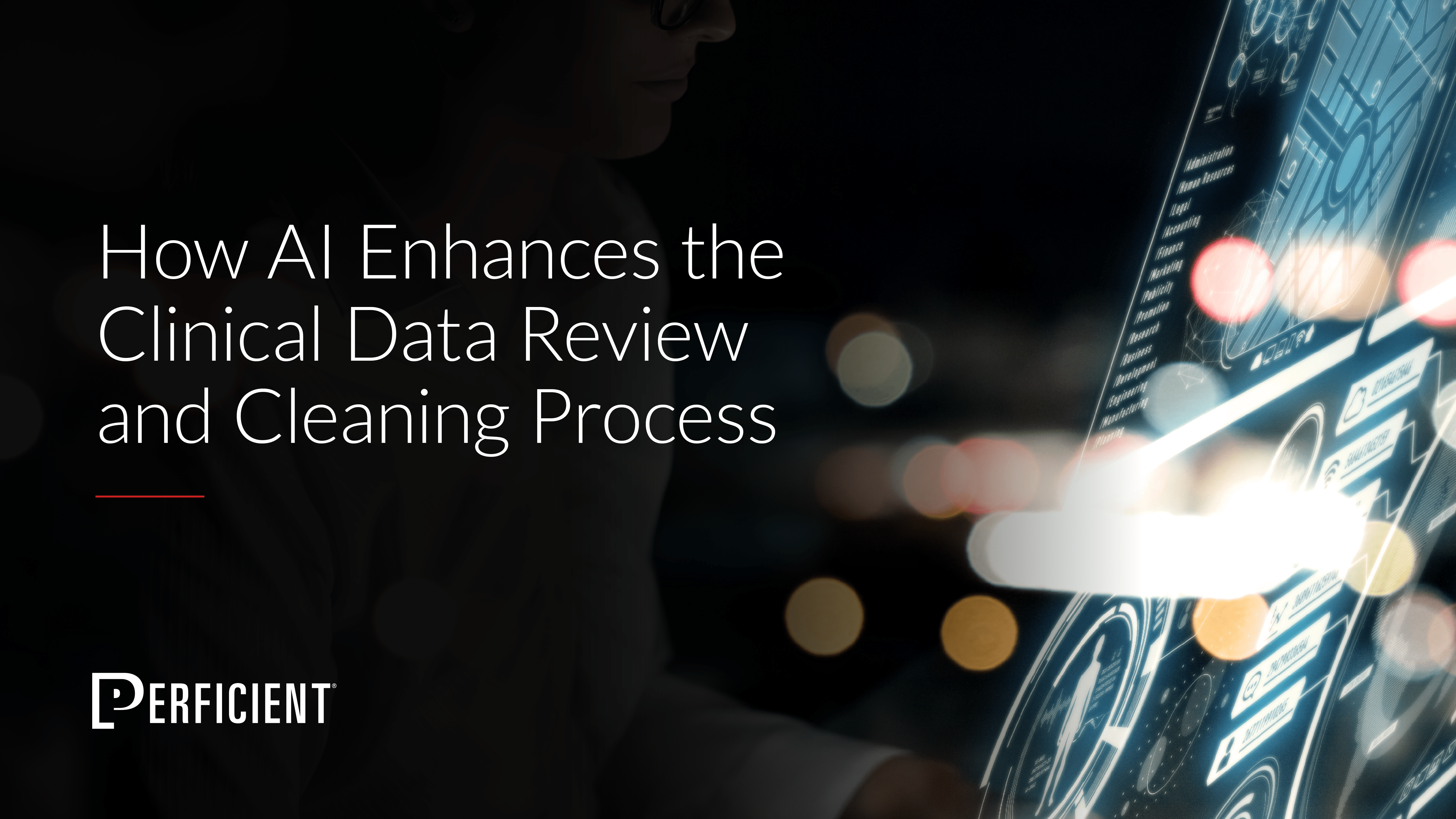 Learn how AI/ML can be used by pharmaceutical and medical device companies to improve the clinical data review and cleansing process.
Over the last several blog posts, we discussed several ways you can go about performing a comprehensive clinical data review. Regardless of your approach, it is clear that the state of the clinical data cleanliness must be established before official reporting of the data for regulatory agencies.
As a part of this process, carefully crafted visualizations and value added data can assist the Clinician/Medical Monitor to verify the cleanliness state of the data and to communicate/resolve issues relating to questionable data with data management staff.  This may include:
Using data from multiple sources – source data (DMW, InForm, Oracle Clinical, external lab data, etc.), Value Added Data
Importing externally managed data as well as internally managed data
Integrating with internal and external query management tools
Using Visualization Tools to assist in identifying outliers/questionable data
What practices do you find effective in providing support for data managers, Clinicians and Medical Monitors in readying data for reporting?
If you are interested in learning more about DMW and how Perficient can help improve your clinical data review process, please send us an email.