A client in the manufacturing industry I was working with recently upgraded from Hyperion Financial Management (HFM) version 9.3 to 11.1.2.4. Their application design in V9.3 served their management reporting needs so well that they required the same functionality in 11.1.2.4.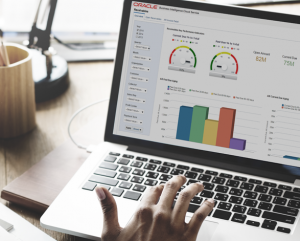 Explore key considerations, integrating the cloud with legacy applications and challenges of current cloud implementations.
Managerial reporting is very important to the client in addition to their statutorial reporting requirements. Product codes are grouped into product families, Divisions, and Business Units. Performance of entities by geographical locations are also monitored. To get around the limitations of V9.3, entities are created representing Business Units in each location. For example, the plant in New Mexico manufactures parts for an automotive business unit and also parts for an electronic business unit. Two entities are created to separate the location's activities for the two business units. They envision the same entity hierarchy in their upgraded application.
We created a proof of concept to show the client that the same functionalities will be achieved in 11.1.2.4 without having to create entities for each business unit by location. We introduced Business Units and Geographic Locations as separate custom dimensions, which were not available in V9.3.
When upgrading to a newer version of any software make sure your requirements are met, but be prepared to ask for alternative ways to meet those requirements.